CASCMA Board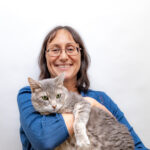 Linda Jacobson, BVSc MMedVet PhD – President and Treasurer
Linda received her veterinary degree in Pretoria, South Africa, in 1986 and subsequently completed a residency in small animal internal medicine and a PhD on the pathophysiology of virulent canine babesiosis. She completed the University of Florida Online Graduate Certificate in Shelter Medicine in 2015She served on the CVO Practice Advisory and Standard of Care Panels, and is a member of the editorial board of Journal of Feline Medicine and Surgery and the new journal, Journal of Shelter Medicine and Community Animal Health. She joined the Toronto Humane Society in 2010, where she is currently Senior Manager: Shelter Medicine Advancement.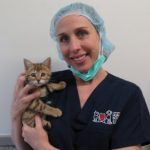 Shelley Hutchings, DVM – Vice-President and Vice-Treasurer
Shelley graduated from the Ontario Veterinary College in 2002 and worked full time in small animal practice until 2008.   In 2006 she began working part time for the Ottawa Humane Society, and developed a keen interest in shelter medicine.   In 2008, she joined the Ottawa Humane Society on a full time basis, and is now the Chief Veterinarian for this large progressive shelter.   She has overseen the accreditation of the Ottawa Humane Society Animal Clinic, as well as the Ottawa Humane Society Mobile Spay Neuter Services mobile community program.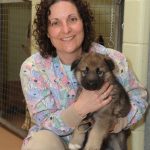 Esther Attard, DVM – Director at Large
Esther graduated from the Ontario Veterinary College in 1991.  She started her career as an equine practitioner, operating an equine mobile practice and even owned her own small animal clinic before deciding that shelter medicine and surgery was her passion!  Esther has worked in animal shelters for over 20 years and appreciates the daily challenges and rewards!  Currently she is Chief Veterinarian at Toronto Animal Services.  Her favorite things are family (wonderful husband, two lovely daughters and a shelter dog of course!), horses and travelling.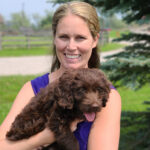 Stephanie Black, DVM – Continuing Education
Stephanie graduated from the Ontario Veterinary College in 2007. She worked in both general and emergency practice until she discovered her love of shelter medicine. She has extensive shelter experience, having worked for the Toronto Humane Society, Toronto Animal Services and her own mobile practice providing services to local animal shelters. She is now the Chief Veterinary Officer for the Ontario SPCA and Humane Society. She also loves education. She has taught the veterinary technician and veterinary assistant students at Seneca College. Always continuing to learn herself, she graduated from the University of Florida with a Masters in Shelter Medicine as well as Graduate Certificate in Veterinary Forensics. She enjoys bringing her love of sheltering and education together with her role at the OSMA.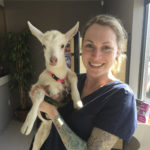 Tracy Satchell, DVM, MS – Secretary
Tracy graduated from the Ontario Veterinary College in 2010 and developed her medical and surgical skills in general practice for four years.  In 2015, she co-founded a Humane Alliance-partnered high-volume spay/neuter clinic in London Ontario, and worked as the primary surgeon, performing an average of 35 procedures per day.  Tracy completed a Graduate Certificate in Shelter Medicine in 2015 and went on to achieve a  Master of Science in Veterinary Medical Sciences with a concentration in Shelter Medicine in 2018, through the University of Florida.  She now works for the City of London as a shelter veterinarian at the municipal shelter and companion animal hospital.  Her passions include stress reduction in the shelter environment and feline population control through TNR and accessible spay/neuter.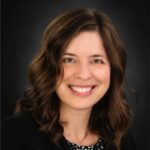 Lynn Henderson, DVM MEd
Dr. Lynn Henderson is Veterinary Director of the Kim & Stu Lang Community Healthcare Partnership Program at the Ontario Veterinary College. She has been involved in clinical companion animal practice in many forms since graduating from the Ontario Veterinary College in 2007. Havingworked in companion animal general practice, emergency medicine, house-call medicine, and hospice and palliative care, she has always been most interested in the areas of veterinary medicine that allow engagement with the human side of practice. She has served as a facilitator within the OVC Clinical Communication Program's Simulated Client Interview laboratories and has held multiple teaching positions within the Ontario College system, most recently teaching Shelter
Animal Care and Veterinary Nutrition at Algonquin College of Applied Arts and Technology.

Dr. Henderson has completed a Master of Education degree in Higher Education in the Health
Professions at the Ontario Institute for Studies in Education alongside a Collaborative Specialization
in Indigenous Health through the Dalla Lana School of Public Health at The University of Toronto.
She hopes to be instrumental in changing the way we understand and educate about social justice
issues in veterinary practice.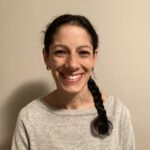 Gina Bowen, DVM
Dr. Gina Bowen is a 2005 graduate from the Western College of Veterinary Medicine. She completed a 1 year rotating small animal internship at WCVM and then spent 11 years in small animal rural private practice before becoming the Director of Veterinary Services at the Winnipeg Humane Society in 2017. She completed a 1 year Shelter Medicine Fellowship through the Koret Shelter Medicine Program. Dr. Bowen finds Shelter medicine to be fast paced, quickly evolving and highly satisfying.  She enjoys the mix of management and hands on veterinary practice. Her focus in shelter medicine is the One Health Remote Veterinary program in Manitoba and expanding community support by providing access to veterinary services to owned animals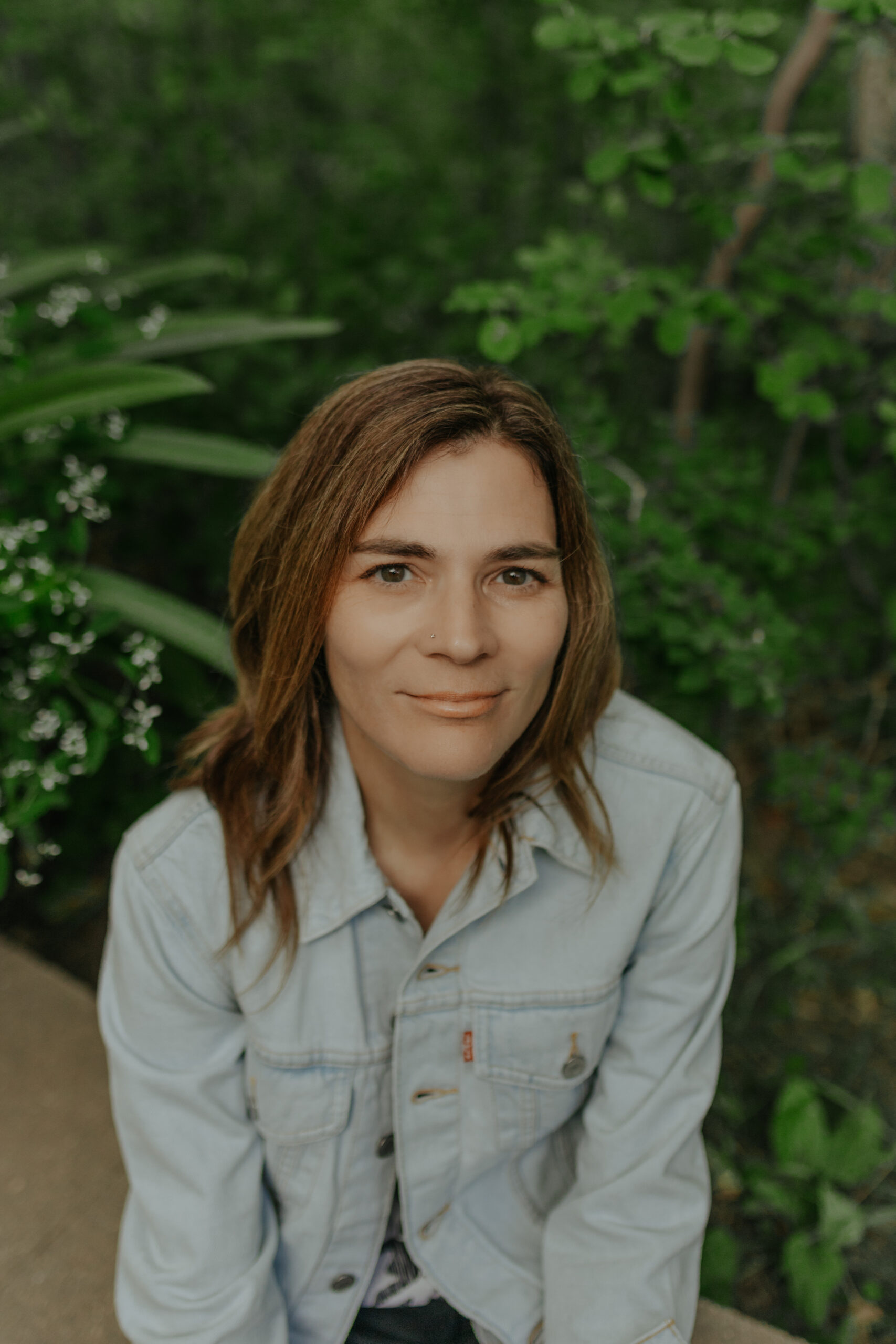 Michelle Meckelborg, DVM, CCRP – Continuing Education
Dr. Michelle Meckelborg spent several years in private practice following graduation from the Western College of Veterinary Medicine in 2003. During her private practice stint, Michelle nurtured her interest in exotic animal medicine and surgery and obtained her Certificate in Canine Rehabilitation Therapy in 2016. Michelle joined the shelter veterinarian community in 2017 as a casual surgeon at the Edmonton Humane Society. She found her love for shelter medicine and moved into the role of Director of Animal Health in 2021.  Michelle has 2 athletic daughters whose sporting prowess keeps her busy, but given the opportunity, Michelle would opt for yoga or a good book.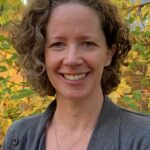 Elissa Bessonette, DVM
Dr. Elissa Bessonette received her veterinary degree from Atlantic Veterinary College, University of Prince Edward Island in 1999.  She worked in private practice in Fryeburg, Maine and Halifax, Nova Scotia before pursuing her interest in wildlife medicine, completing a short internship at the Wildlife Center of Virginia.  She worked with Toronto Wildlife Center and volunteered with the Fatal Light Awareness (FLAP) Program until her family relocated to Calgary, Alberta in 2005. In 2006, Elissa began working for Calgary Humane Society. She completed the University of Florida Online Graduate Certificate in Shelter Medicine in 2014 and has been an adjunct clinical instructor for the University of Calgary Distributed Veterinary Learning Community since 2011. Elissa and her husband have two children and two previously fostered sibling cats and two beta fish. She enjoys spending time outdoors whether gardening, hiking or peacefully floating on the water.
​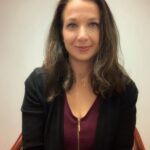 Hannah Weitzenfeld, DVM – Continuing Education
Dr. Hannah graduated from Ontario Veterinary College in 2008. After graduation, she moved to British Columbia. During her 15 years of mixed private practice and shelter experience both in Canada and the United States, Hannah has consistently volunteered in outreach and TNR projects, both locally and internationally. Hannah is now the Senior Manager, Animal Health for the British Columbia Society for the Prevention of Cruelty to Animals (BC SPCA). Her passions include infectious disease prevention and management, TNR and veterinary outreach.  

​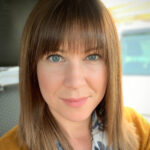 Jacenta Snyder, DVM
Dr. Jacenta Snyder was born and raised in Prince Edward Island.  Like many who enter this profession, I had a passion for animals from a very young age and (naturally) pursued a career in veterinary medicine. After graduating from the Atlantic Veterinary College in 2009, she worked as a term clinical instructor teaching vet students in junior surgery and Community Practice rotations at AVC. She then spent 10 years in small animal private practice in Newfoundland and Nova Scotia, during which time she often worked with various small rescue and shelter organizations and developed an interest in shelter medicine. 
In 2020, Jacenta joined the Nova Scotia SPCA where she practice as a lead shelter veterinarian, providing medical, dental, and surgical care to the animals from multiple shelter locations across the province, with an emphasis on high volume spay/neuter.  She is proud to practice a "hybrid medicine" approach, balancing between high efficiency/volume for shelter needs and high attention to detail for individual animals & cases that require it. When not busy at work or spending family time with my husband and two young boys, my "spare time" is often spent refinishing furniture, landscape and water gardening, or fulfilling my houseplant obsession.
Board Committees
Communications: Esther Attard, Linda Jacobson, Tracy Satchell, Lynn Henderson, Jacenta Snyder, Elissa Bessonette
Continuing Education:  Steph Black, Michelle Meckelborg, Hannah Weitzenfeld, Gina Bowen
Governance: Lynn Henderson, Elissa Bessonette
Membership Services: Shelley Hutchings, Lynn Henderson
Special Projects: Shelley Hutchings
Board Advisors
Valli Fraser-Celin (PhD), Ontario Veterinary College, Department of Clinical Studies, University of Guelph. Valli completed her doctoral studies in Geography at the University of Guelph where her research focused on human-African wild dog conflict and conservation and wildlife welfare. Following her PhD, she pursued postdoctoral studies in the Community Health Sciences department at the University of Calgary where she conducted research on One Health, dogs in Indigenous communities, and reconciliation. She then worked as the One Health Coordinator and Grants Specialist at the Winnipeg Humane Society, planning humane dog population management and equitable access to veterinary care in underserved communities in northern Manitoba and in Winnipeg. Currently, she works for the Ontario Veterinary College working on facilitating access to pet care through digital techonologies and community connections. Valli is also an advocate for humane dog training methods and enjoys learning about dog behaviour.

Dr. Alexandre Ellis, DVM, Calgary Humane Society. Dr. Ellis obtained his doctorate in veterinary medicine from the University of Montreal in 2016. He then completed a small animal rotating internship in private practice at the DMV Center in Montreal. In 2017, he started a shelter medicine residency at the University of Wisconsin-Madison, which he completed in 2020. He currently works as a shelter consultant and is also a sessional instructor at the Faculty of Veterinary Medicine at the University of Calgary where he teaches Principles of Shelter Medicine to 4th year veterinary students. His interests include infectious disease management, population management and capacity for care, and teaching.

Founding Committee, Past Directors and Key Volunteers.
Thank you so much for your outstanding contributions!
Laura Balanoff DVM
Shane Bateman DVM
Dani Boes DVM
Johanna Booth DVM
Ariel Brunn DVM
Darci Burtch RVT
Frances Cheslo RVT
Wendy Ing DVM
Lisa Jones DVM
Shalini Ramsubeik DVM
LeeAnn Sealey DVM
Karen Ward DVM
Mary Pecarski RVT
---