By Dr. Esther Attard
Director, Toronto Animal Services; Board Member, CASCMA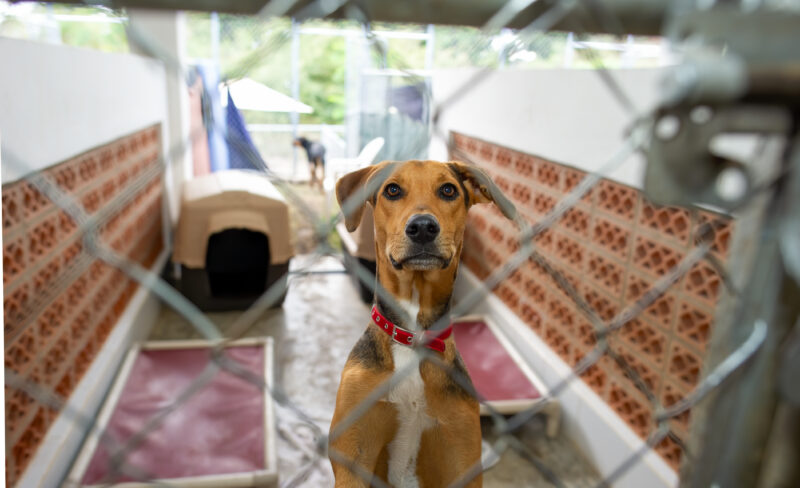 Toronto Animal Services is an open admission, managed intake facility. We have noticed animal populations on the increase when compared to 2021. In 2021 during the time period of January 1 – June 12, data reports indicate intake of 1,435 animals and in 2022, during the same time period, 1,946 animals were admitted, a 26% increase. (For context, intakes during the same period in 2019 were 2,580.). The largest increase was seen for owner surrendered (38%) and stray (20%) categories. The major concern is with medium to large dogs, who are between 2 – 4 years of age, untrained with many displaying symptoms of anxiety, which can be exacerbated in the shelter. Length of stay for these dogs has also been impacted: 7 days in 2021 and currently 10 days in 2022.

We attended the Big Dog Masterclass hosted by Maddie's University on March 29th and 30th and is now available on demand here.

A number of approaches were shared to help big dogs find homes. The Big Dog Master Class helps staff at all levels better manage big dog populations, maximize organizational efficiencies, utilize technologies, build proven programs, and implement transparent, effective policies based on five components of big dog management: public safety, intake management, live outcomes, humane care, and cost-efficiency.

One strategy we're implementing is decreasing barriers to adopting untrained but otherwise nice dogs and use of foster outlets even for an afternoon in the park away from the shelter to help decrease anxiety and perhaps generate interest when the dog is seen in the community. Our biggest challenges so far are:
Limited resources to increase the foster base and provide support for foster parents and adopters, especially to assist with training/addressing behaviour issues.

Difficulty for staff to embrace this approach when they are used to being more cautious/conservative.

Competing with other organizations experiencing the same issues with big dogs. Some of the sessions focused on use of data to alleviate concerns about a more barrier-free path to assist with buy-in from staff and the public. It may be time for local organizations to consider a collaborative strategy to help big dogs find forever homes where they can thrive and enrich their owner's lives!
For those seeking more information on intake and adoption strategies or who want to connect with Esther, contact her at esther.attard@toronto.ca.