FULL PROGRAM AND SPEAKER DETAILS
SEE BELOW FOR SPEAKER BIOS
8:30-9:00 am Registration
9:00-9:15 am Introductions
9:15-10:15 am Early Stress Reduction and Habituation for Shelter Dogs and Cats – Dr. Jacklyn Ellis PhD, Toronto Humane Society
Entering a shelter is an extremely stressful experience for pets. In the first few days, they don't know where they are and we don't know who they are. The behaviour we see often does not reflect behaviour in the home, or what that animal will be like after they settle down. The first few days in the shelter set the stage for what follows. Dr. Jackie Ellis will explain best practices for stress reduction and habituation in the shelter environment, to set animals up for success.
10:15-10:30 am Break
10:30-11:30 am Overcoming Rabbit Anesthesia and Surgery Challenges – Dr. Jenn Farr DVM, Hamilton-Burlington SPCA
Rabbits are notorious for two things… breeding like… rabbits… and being very tricky anesthetic candidates. Spay/neuter for shelter rabbits is essential prior to adoption, and this can be daunting for the medical team. Dr. Jenn Farr will share her experience of rabbit surgery, and tips and tricks to make this safer and faster.
11:30-12:30 pm Emergency Triage: Tips From the Trenches for the Shelter Team – Dr. Jason Donohoe DVM, Toronto Veterinary Emergency Hospital
People call in a panic, they show up at the door with pets, asking for urgent help. Medical crises occur in animals already in the shelter. How do shelter staff prioritize these cases, accurately assess urgency, and make rational decisions as to next steps? How can we know if an animal is stable and can be kept in the shelter overnight, or requires overnight emergency care, or, if the prognosis is poor, humane euthanasia? In this talk, Dr. Donohoe will share a wealth of experience built up over many years in emergency practice, to help shelter staff make urgent decisions more confidently.
12:30-1:30 pm Lunch and AGM
1:30-2:30 pm Accessible Approaches to Heartworm Treatment – Dr. Linda Jacobson BVSc MMedVet PhD, Toronto Humane Society
Heartworm is very common in some communities in Canada that historically lacked access to preventive care, and is also common in dogs transported from endemic areas in other countries. Shelters and rescue groups face substantial barriers to providing treatment – primarily cost, veterinary resources and time. Dr. Linda Jacobson will share material from two talks she presented at the recent American Heartworm Society Symposium. One covers a successful shorter and less expensive melarsomine treatment protocol, and the other reviews a body of evidence for safe and effective alternative treatment, using moxidectin and doxycycline (a so-called "slow-kill" treatment protocol that may not be as slow as we think!).
2:30-3:30 pm How to Set Up Wellness and MASH-Style Clinics and What Happens When You Leave – Dr. Karen Ward DVM, Toronto Humane Society followed by Q&A with Dr. Tammy Hornak, Grand River Veterinary Hospital, Allison Bresette, Aboriginal Community and Animal Advocacy Connection, Jade Janke, Toronto Humane Society
Outreach programs in under-served communities perform life-saving work. These programs typically face substantial logistical challenges, like large distances, community relationship-building, regulatory requirements, accurately estimating supplies needed, knowing how to set up a field clinic, and more. Toronto Humane Society has worked with Grand River Veterinary Hospital for some years, and runs some of its own programs. Dr. Karen Ward will explain the nuts and bolts of these clinics, as well as what resources can be put in place for communities between clinics.
5:00 pm Networking event: Drinks and dinner (separate registration)
OUR SPEAKERS
Dr. Jackie Ellis PhD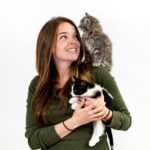 Jacklyn Ellis is board certified by the Animal Behavior Society as a Certified Applied Animal Behaviorist, is Certified in Shelter Behavior – Cat by the International Association of Animal Behavior Consultants, and is the Director of Behaviour at Toronto Humane Society. She earned her PhD in Animal Welfare at the Atlantic Veterinary College, University of Prince Edward Island, where she conducted research on methods for reducing stress in shelter cats. Her work has been published widely in peer reviewed journals and she has presented at many national and international conferences, particularly on feline stress and elimination behaviour. She has recently completed two chapters for a new edition of the leading textbook on the behaviour and welfare of shelter animals.
Dr. Jenn Farr DVM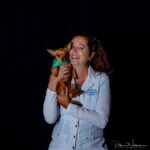 Dr. Jenn Farr has practiced veterinary medicine for 26 years (15 years in small animal practice, 3 years in emergency medicine and 14 years in shelter medicine, with some overlap). She was Medical Director of the Welland & District SPCA Outreach Mobile Clinic for 4 years. In this role she primarily visited First Nations Communities and provided low cost wellness and spay/neuter services in a fully equipped mobile surgery vehicle. She has been with Hamilton/Burlington SPCA since 2011, where she provides medical and shelter care for shelter animals, low-cost spay/neuter for vulnerable populations in the area, and mobile wellness clinics in city housing units in Hamilton and Brantford. Dr. Farr has developed a reliable anesthesia protocol for high volume rabbit spay/neuter.  Since 2016, she has performed several high volume rabbit surgery days for rescue rabbits from the Lincoln County SPCA and Niagara area rabbit rescues.
Dr. Jason Donohoe DVM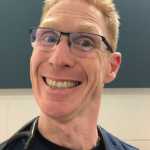 Dr. Jason Donohoe began his university career in 1990 at the University of Guelph, graduating from the Ontario Veterinary College in 1996. Jason spent the following three years in a private, large animal practice in rural Ontario before finding his true calling – emergency medicine. Since 1999 Jason has been using his skills at busy emergency and referral hospitals and has been at the Toronto Veterinary Emergency Hospital since the doors opened in 2009. In addition to emergency medicine Jason has a special interest in service dogs and began offering both formal and informal emergency training to police dog handlers over 18 years ago. Jason Donohoe currently provides comprehensive health care to the dogs of various K9 units in the Greater Toronto Area and across the province.
Dr. Linda Jacobson BVSc MMedVet(Med) PhD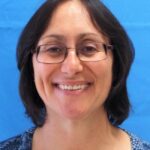 Dr. Jacobson received her veterinary degree in Pretoria, South Africa, in 1986 and subsequently completed a residency in small animal internal medicine and a PhD on the pathophysiology of virulent canine babesiosis. She completed the University of Florida Online Graduate Certificate in Shelter Medicine in 2015. She has served on the CVO Practice Advisory and Standard of Care Panels, and is a member of the editorial boards of Journal of Feline Medicine and Surgery and the new journal, Journal of Shelter Medicine and Community Animal Health. She joined the Toronto Humane Society in 2010, and is currently Senior Manager: Shelter Medicine Advancement.
Dr. Karen Ward DVM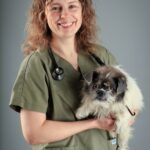 Dr. Ward received her DVM from the Ontario Veterinary College.  She was an ASPCA UC Davis Shelter Medicine fellow in 2012-13 and continues to act as a mentor in the Maddie's Fund University of Wisconsin/University of California Davis Shelter Medicine Fellowship.  She volunteers as a peer advisor with the College of Veterinarians of Ontario, where she has also acted as an expert witness and a mentor. Dr. Ward is passionate about improving the lives of animals, and is proud to be an Elite Fear Free Certified Professional, a Fear Free Shelter Graduate and Low Stress Handling Certified – Silver.  Dr. Ward believes that shelter and community medicine is the world's best job, and she is privileged to work at Toronto Humane Society.