Portal Feedback is starting to come in!
From London Animal Care Centre:
I was one of the winners of the portal contest. I've attached a few images of the installed portals. Management was kind enough to match the 10 portals with another 10, so we installed a total of 17 more portals so far!!
 I'm excited to see how the improved housing will impact our shelter flow and length of stay. We have flexible housing options with portals between most cages now. This year, kitten season will not get the best of us.
According to Dr. Kate Hurley: 17×365 = 6,205 days of cat suffering potentially averted every year as long as those cages are in use!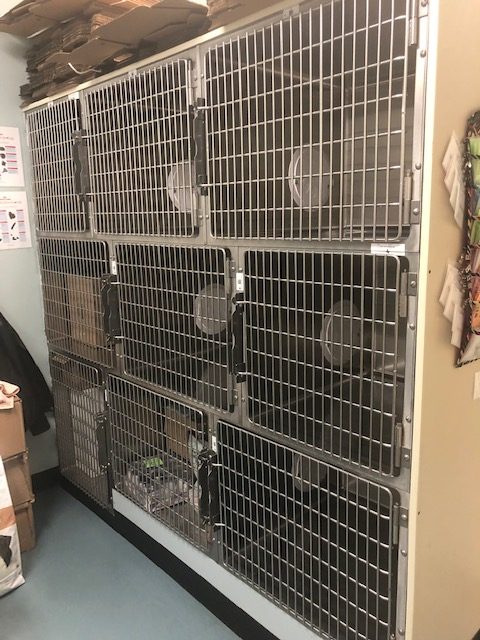 Congratulations to the winners of our 2018 portal grant competition:
Burlington Humane Society
"Our cages are older cages and do not have portals.  We have a few cages with portals and we see the benefit of them.  The cats have more space, the litter is separate from the other section and the cats have more privacy.  We would love to make all our cages portal cages.  We would need 10 portals for our shelter.  It would make a world of difference for our cats."
Kitchener-Waterloo Humane Society
"We do currently have some kennels portaled, (approx. 28);  however we are struggling financially to have the remaining kennels done. We would really like to have all our kennels portaled so we can give all cats the opportunity to sleep in an area without their litter box being right beside them. This opportunity will help us provide the additional space all our cats need, and will help us to continue our C4C mission. "
London Animal Care Centre
"After much begging, we started to install portals in our shelter in January 2018.  As a start, we installed 17 portals.  I know the shelter was very concerned about reducing the number of kennels in the building.  Would we have enough kennel space for all the stray cats?  The answer is yes!  Additionally, shelter staff members are happier, cats are healthier, and fewer cats are getting sick so length of stay has decreased!  Win, win win! Now that portals are proven winners, we are ready to 'portalize' the rest of the shelter.  My shelter is requesting another 10 portals to transform most of our remaining kennels into humane housing.  These 10 portals will also give the push we need to portalize every kennel, and even have double-portal kennels for longer term residences.  Here's to happy cats!"
PAW Pet and Wildlife Rescue, Chatham
"We have very small cat cages – this results in more cats being sick, larger cats are crammed and it decreases the amount of cats per kennel to 1 so we run out of space quickly. Portals would help double the amount of room that cats have, decrease sickness, allow cats' litter boxes and food to be separate from each other, and benefit our cats' overall health and happiness."
Stratford-Perth Humane Society
"Without portals our cats look gloomy
In a small space, it's not very roomy
Turning around can be such a chore
Squeezing by food, the water & more.
With a portal life would be oh, so cozy,
A bed on one side, room to stretch – so rosy!
Six portals is all we would require
To make our cats' space one to desire."
Thunder Bay Animal Services
"We are looking to retrofit our current kennels with portals to increase space for our cats in an effort to decrease stress and improve our cat adoption rates.  A decade ago, up to 1200 cats were euthanized annually, primarily due to illness and lack of space.  All feral cats were euthanized.  I'm happy to report that these rates are improving.  We are making progress and attribute it to many factors including; Spay & Neuter Programs, a Barn Cat Program, a Trap, Neuter & Return Program and cat rescue partnerships. We struggle with URI several times a year and are just getting over a panleukopenia outbreak.  Our hope is that by installing portals, our cats will be happier, healthier and more adoptable."
We're so excited that more cats will be moving from this….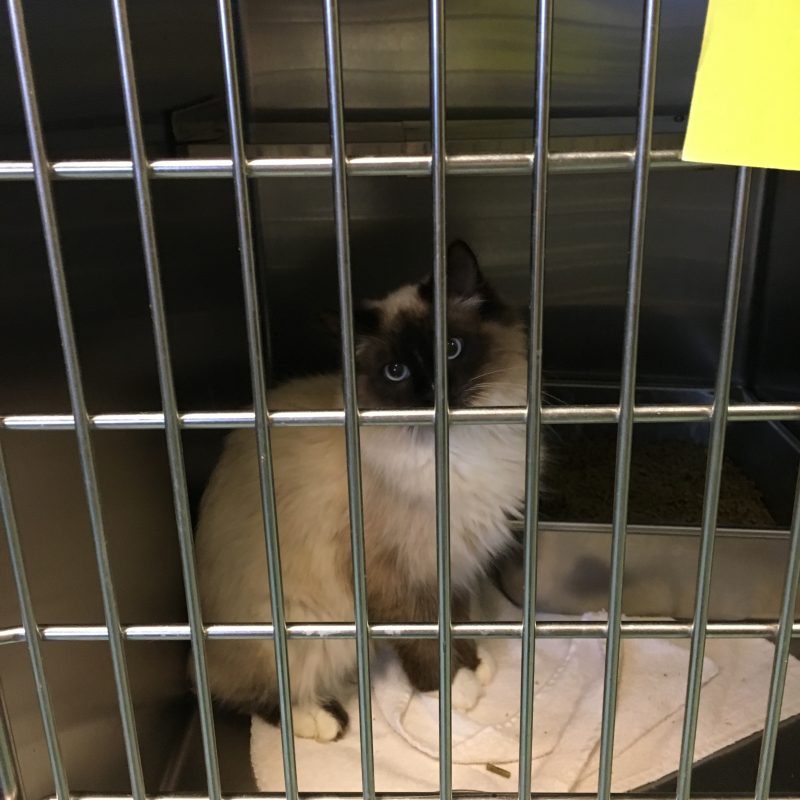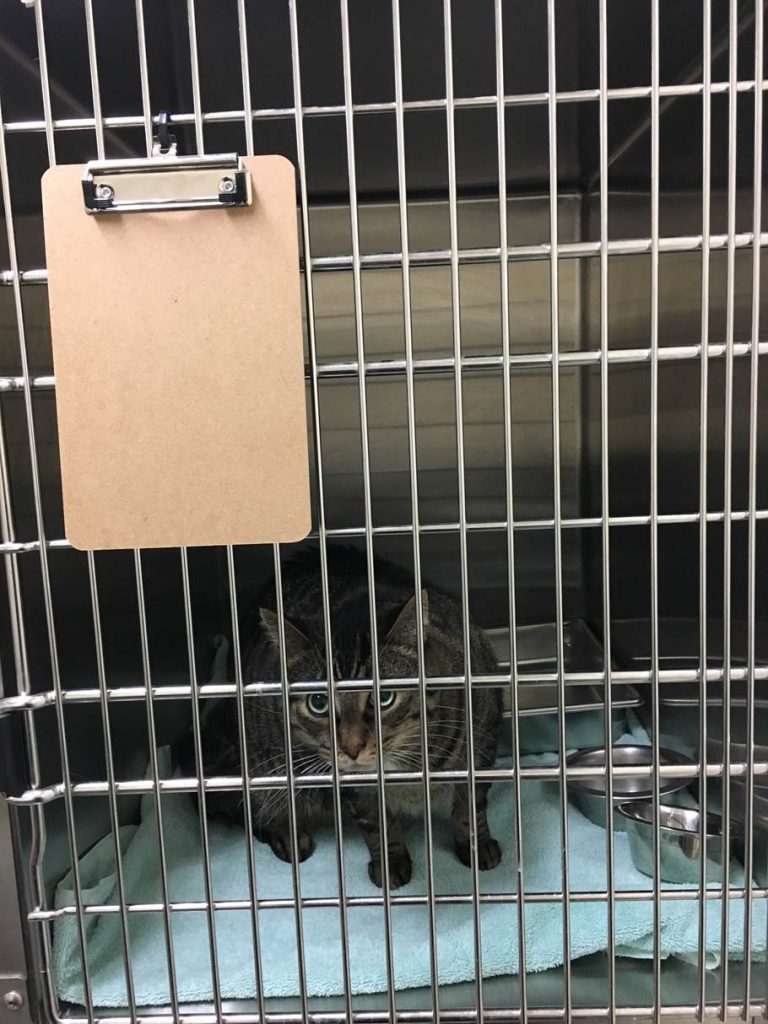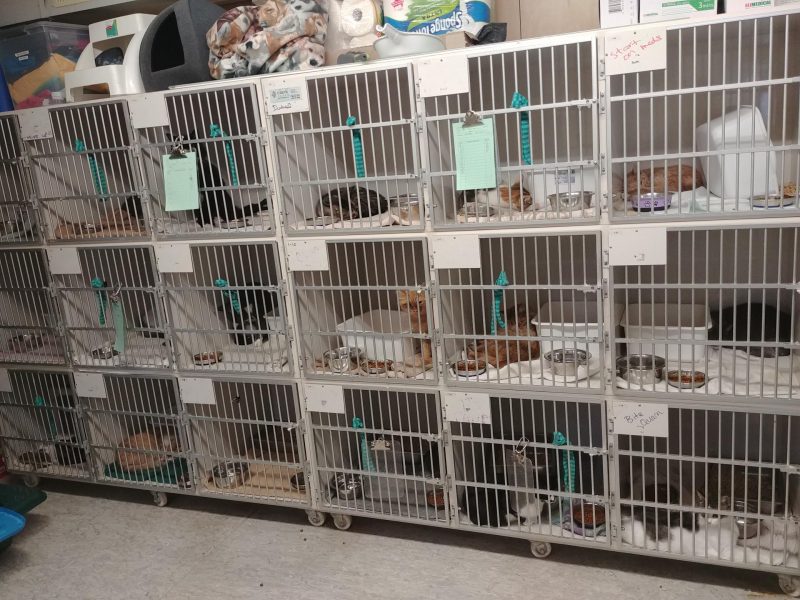 …to THIS, before they move to their forever homes.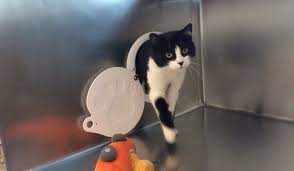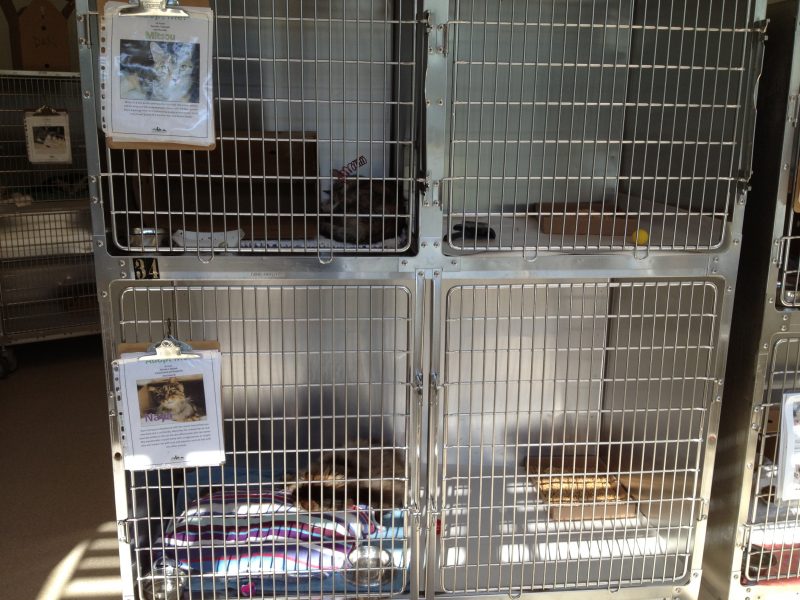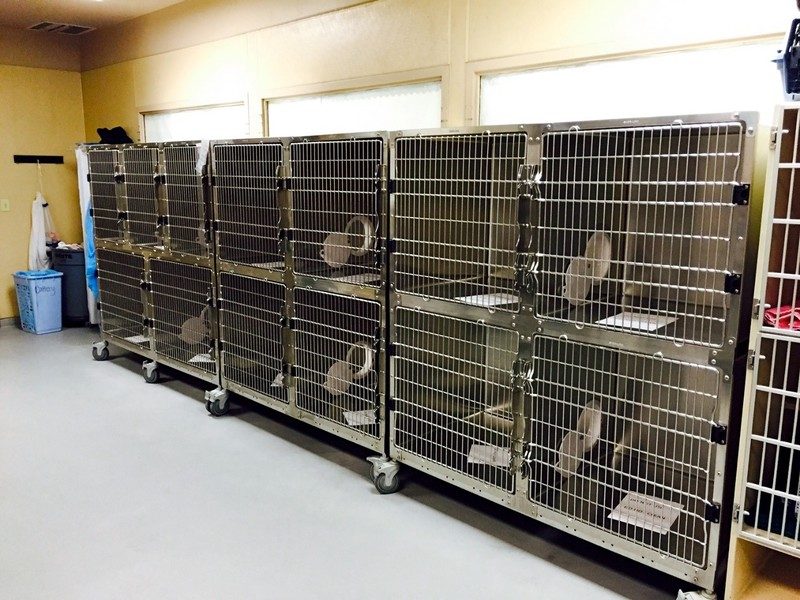 Thank you to the Koret shelter program at UC Davis, the Million Cat Challenge and Shor-Line, for their help with this project.