Contest Criteria
To enter, tell us why you need portals, using the form at the bottom of the page, and send photos, videos or songs to SHOW us too. All entries will be drawn by lottery (at least 5 winners will be chosen, more if some winners need fewer portals). Creative entries (whether or not they are chosen) may be featured on our website and Facebook page in hopes others will be inspired to support your portalmania plans.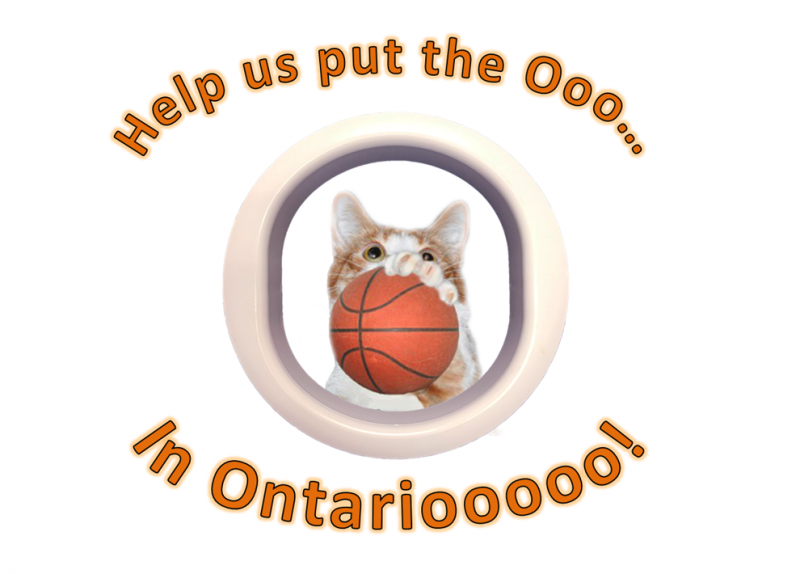 Contest logo courtesy Dr. Kate Hurley
Rules of the game:
All shelters in Ontario, and all Canadian shelters with at least one CASCMA member, are eligible to enter, as long as you intend to use the portals in your own shelter.
Winners will receive up to 10 portals and one template; installation will be up to you.
Entries due Wednesday, 31 October: Fill out the form at the bottom of this page. Let us know how many portals you need, up to 10 maximum. (Don't forget you only need one portal for every two cages.)
After the deadline, we'll draw as many submission as we can supply (at least 5, more if we get some requests for less than 10 each). Results will be posted on Facebook and our website and communicated by email.
We're Paying it Forward! We've taken Dr. Kate Hurley's Portal It Forward contest and, with the blessing and assistance of the wonderful team from UC Davis and the Million Cat Challenge, we're shamelessly using their ideas and materials to Portal It Forward into Ontario. We are 100% convinced that portals save money as well as cat lives and staff sanity. If the portals do end up saving you money by reducing disease, lowering length of stay and increasing adoptions, you will be free to donate back to the Putting The Os in Ontario fund and we will use all donations to run the contest again or provide portals to entrants who were not drawn in the lottery.
If you're not in a position to donate back, you can still Pay It Forward by sharing your experience with others to help them make a case for portals to their community/funders/stakeholders.
To this end we will be asking each winner to share a few things about their Portalmania experience:
To go with your "before" picture, a picture and video of a cat experiencing a portal for the first time.
A short video interview with a staff member or favourite cat volunteer after installation, documenting their reaction.
Any tips you learned about how to go about getting them installed, how you organized your cat population so you would have room to cut the holes, how you got worried staff or stakeholders (if any) on board, and anything else you think would encourage others to take the portal plunge.