By Elissa Bessonette, B.Sc., DVM, Graduate Certificate Shelter Medicine, Calgary Humane Society Spay Neuter Lead Veterinarian, CASCMA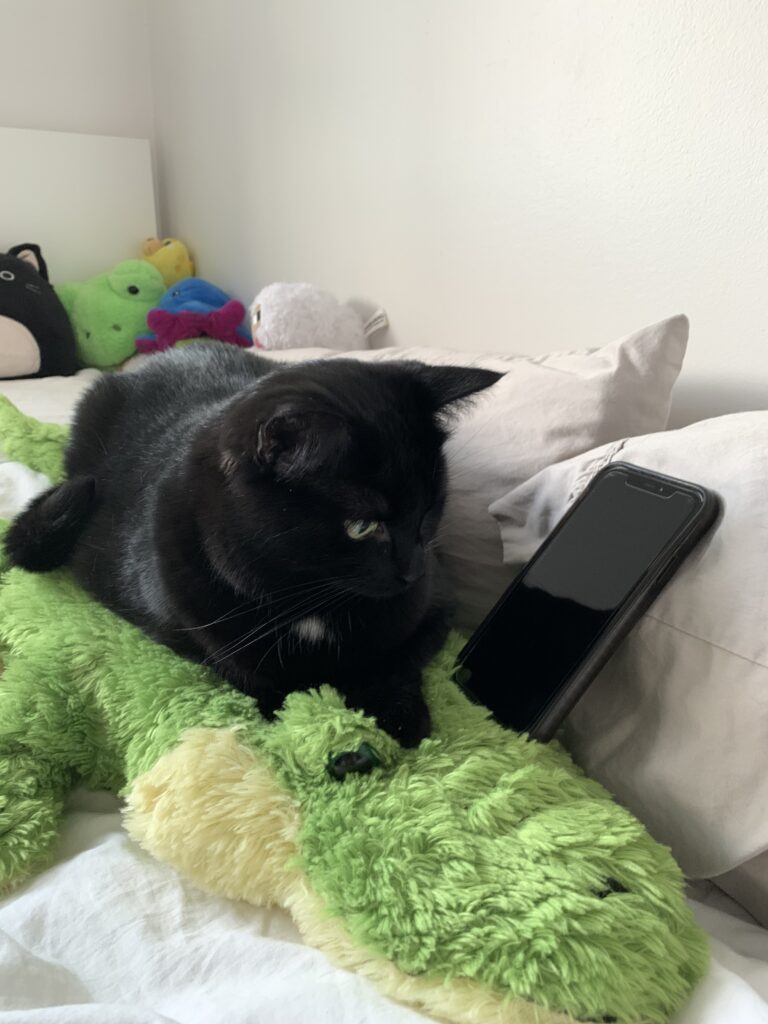 I am not computer savvy. When there is a problem with my computer, you can be sure it's operator error and not the equipment, but when I need to make an appointment with my doctor, I am expected to book it online. This is encouraged and rewarded with shorter wait times in the process of booking an appointment. Once I have logged on, my options are to reserve an in-person appointment, or a phone consult and I can proceed using the handy calendar provided. Born out of the need to streamline and improve efficacy, the public is being actively trained to triage their concerns and now expect convenience and telehealth as options for their own healthcare. The Virtual Care Playbook outlines (among other topics) the scope of practice for medical complaints (of humans) that can be safely assessed and treated with virtual visits (1). The Virtual Care in Canada Task Force (Canadian Medical Association) has put forth recommendations for additional work required to put in place the needed legislative, regulatory and compensation frameworks to ensure excellence in virtual care for human medicine in Canada (2). Standards of practice for virtual human medical care across Canada are still lacking but are being pursued. The veterinary medical profession needs to work toward accepting and defining the use of telemedicine to improve animal welfare and increase equitable access to veterinary care.
Veterinary workforce shortage has been a pressing topic in the last few years. The Canadian Veterinary Medical Association (CVMA) reported this as a worldwide issue with clinic owners in Canada struggling "to hire and retain veterinary professionals while maintaining the highest levels of quality care for their clients" and a taskforce was established to assist and support veterinary stakeholders in finding solutions to this shortage (3). Priorities for this workforce focus on:
1. Increasing capacity at Canadian Veterinary Colleges
2. Retention and wellness programs for veterinarians
3. Solutions to improve the efficiency in recruitment of internationally trained veterinarians.
The problem of veterinary health staff shortages will require a multifaceted approach and the American Society for the Prevention of Cruelty to Animals (ASPCA) position statement on Veterinary Telemedicine is worth considering in this context.
As summarized by the ASPCA the use of telemedicine in human medicine, during and following the COVID 19 pandemic, allowed for a decrease in the spread of illness and expansion of access to medical care. Their position statement argues that it is time for laws to change to give access to veterinary medicine using telecommunications technology…
"…to reduce animal suffering, address financial and logistical barriers to veterinary care, improve pet retention and extend the capacity of animal shelters to serve animals and their communities by increasing their access to veterinary care."
For this to occur, the prohibitions for veterinarians to utilize telehealth to deliver veterinary medicine would need to be relaxed. The main obstacle to the use of telemedicine is the inability to establish a Veterinarian-Client-Patient-Relationship (VCPR) electronically due to the pre-
requisite of, "a veterinarian to have completed a physical exam" as defined by the Canadian (and American) Veterinary Medical Association for the establishment of a VCPR (4,5).
Although there are differences between jurisdictions, provincial veterinary regulatory bodies are in line with the Principles of Veterinary Medical Ethics outlined by the CVMA when establishing laws governing veterinary practice (5). Many veterinary governing bodies (Ontario being the exception) do not allow a veterinarian-client-patient-relationship (VCPR) to be established solely through electronic means (i.e., telemedicine). Without an established VCPR, the veterinarian may provide general advice (i.e., teletriage) but cannot currently diagnose, prognose or treat patients. Furthermore, telemedicine across provincial (and state) lines requires the veterinarian be licensed in both jurisdictions (6,7,8). This can present a barrier to veterinary access especially as more and more people work remotely, travel with their pets or are forced to flee their home due to natural disasters such as flooding and wildfire.
As defined by the CVMA, the VCPR is the basis for interaction among veterinarians, their clients and their patients and there are specific requirements that must be met for this relationship to be established (5). The establishment of a VCPR will likely be the sticking point for the advancement of telemedicine. Just this past week I saw a posting (MMD Health) for board certified veterinarians, ideally with licensing in multiple states, to apply for telemedicine positions in the United States. I haven't investigated how the VCPR will be established for these positions, regardless, telemedicine is inevitable, and policies will need to change to define its usage to best serve our community. Telemedicine in human medicine advanced faster than anyone predicted due to the need born from the pandemic. The shortage of veterinarians, both actual and relative, demands that veterinary medicine accepts and defines the use of this tool as quickly as possible. We need to move toward provision of services without requiring in-clinic visits and trust that veterinarians will know when this is appropriate (or define this as a profession). ASPCA agrees that telemedicine is not appropriate for all veterinary cases but argues that licensed veterinarians should be legally and professionally empowered to determine when to use telemedicine in the practice of veterinary medicine.
The use of telemedicine could increase timely access to care by increasing patient to veterinarian ratios and would also grant access to those who are remote whether through distance or because of inability to travel due to transportation limitations (individuals who are not readily mobile including seniors, disabled or those without transportation) or animal barriers such as fear or aggression. Reluctance to manipulate a resistant or fractious cat into a carrier may mean that telemedicine is the best possible option for that patient to be 'seen'. Establishment of a "pre"-VCPR electronically can facilitate future in-person care with prescription of pre-examination medications, coaching to decrease anxiety for both the pet and the owner and, later in life, facilitate palliative care and end of life discussions while keeping the animal's stress level to a minimum.
As presented by the ASPCA, the cost of veterinary care is often cited as the largest barrier in accessing veterinary care. Telemedicine could decrease costs associated with in person veterinary care including transportation and time (absence from work) and can improve access to potential clients in remote areas who have been especially hard hit by the workplace veterinary shortage. Lack of access to affordable veterinary care has been identified as the primary reason for relinquishment of pets to a shelter. Telemedicine can help animal shelters, with and without veterinarians on staff, provide timely care for injured or sick animals and increase the lifesaving capacity of these organizations.
The ASPCA Position Statement on Veterinary Telemedicine summarizes their points in the following statement:
"Veterinary care should be accessible to all animals, regardless of their owners' socioeconomic status, physical limitations, or geographical location. Telemedicine has the potential to bridge gaps in care caused by workforce shortages and to mitigate financial, geographic and logistical barriers to veterinary medical treatment, which can reduce animal suffering and may help more pets remain with caring owners." (9)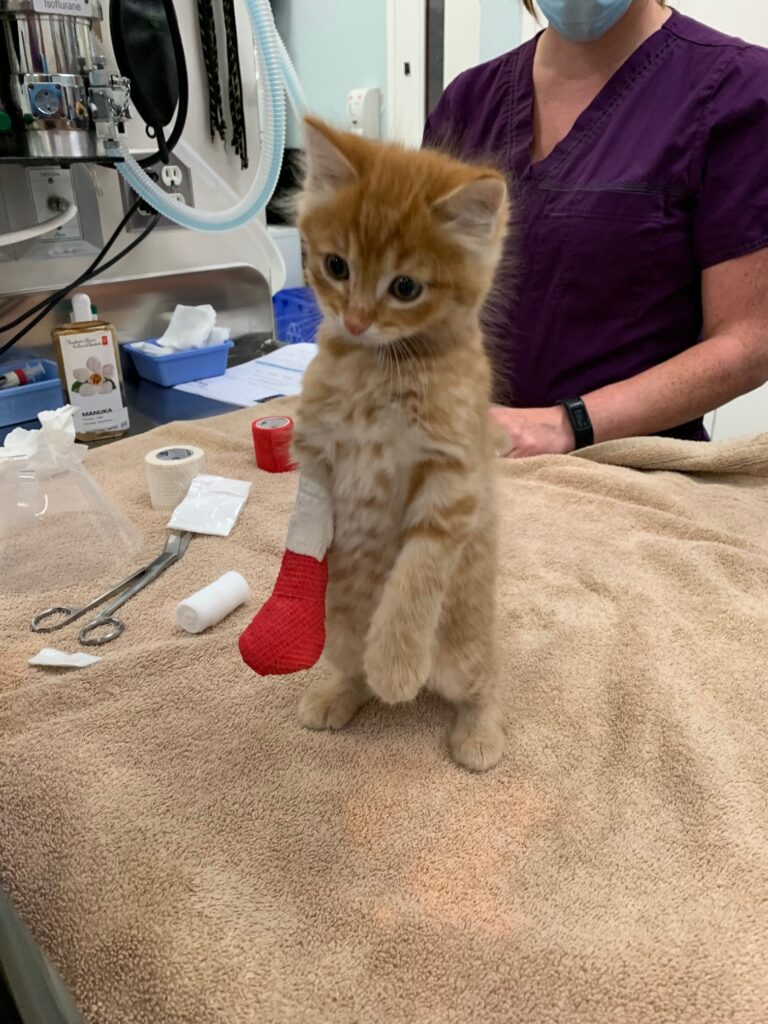 ASPCA feels veterinarians should be trusted to use advances in telecommunications to establish, triage, diagnose and prescribe veterinary care when appropriate.
The belief in granting veterinarians the autonomy to determine when telemedicine is appropriate is shared by the Association of Shelter Veterinarians as presented in the opinion article, Telemedicine, access to veterinary healthcare and animal welfare (10). Authors DiGangi, Hobgood and DeClementi pose that shelter veterinarians are well versed in the use of telemedicine as they advise and consult on the management of population health protocols and can speak to its impacts even in the absence of an individual patient VCPR. The shelter situation is unique in that the animals are under the care, custody and control of the shelter and the client relationship is established similarly to that of food and production animal medicine. The authors review how expanding the use of telemedicine in the practice of veterinary medicine is good for veterinarians, clients and for patients. Improved accessibility with this tool is aimed at more than just decreased cost but also striving to overcome barriers such as language, literacy, fear of judgment, time, transportation, physical abilities, and animal behaviour (10). They challenge that shelter and community animal veterinarians need to be part of the conversation for the responsible use of telemedicine to ensure appropriate representation as policies are defined by regulatory bodies.
As an industry, veterinary medicine needs to move toward provision of services without requiring in-clinic visits for care of our patients that can take place through telemedicine once a VCPR has been established (or as a tool to establish a VCPR). With the current veterinary shortage many potential patients are not receiving the care they require and deserve. VCPR is an essential component of veterinary medicine as it is currently defined, however advancement in technology allows much clearer visualization of patients in their normal settings than was ever previously available. Teletriage is available to direct owners to seek in-person veterinary
care when necessary but not all owners have equitable access to a veterinarian even when directed to attend a clinic through teletriage.
Telemedicine will be an essential part of the solution to providing access to care in the current landscape where veterinary professionals are in short supply. Polices will need to be changed to define how it can be implemented within the profession. As a shelter veterinarian I see an opportunity to help improve access for animals who currently do not have veterinary care by facilitating the establishment of a VCPR for these animals and their owners. Initiating the creation of a VCPR through shelter community programing could become the baseline for community veterinarians to triage future care whether in person or through telemedicine thus increasing access to care for many animals previously denied veterinary care. Shelters are becoming increasingly overwhelmed by the surrender of animals due to the inability of owners to afford veterinary care (11). It makes sense for shelter veterinarians to have the opportunity to help keep owned animals in their homes rather than have them surrendered to the shelter to be rehomed. Our capacity is already thinly stretched. Community programming would ease the shelter caseload from outright surrender of animals with medical issues that could have been prevented or managed in the home. Licensing restrictions do not allow for care of owned animals by shelter veterinarians in many provinces. Mobilizing shelter veterinarians to improve access to veterinary care in the community requires amendments to policies across veterinary regulatory associations. Including telemedicine in these discussions will help animal welfare and is part of the solution to the growing problem of access to care.
Some helpful definitions:
Telehealth – term that encompasses all uses of technology implemented to remotely deliver health information or education.
Telemedicine – the delivery of medical services (advice, diagnosis, treatment) via telecommunications technology.
Teletriage – timely assessment and management (determination if referral to a veterinarian is required) of patients through electronic consultation. A diagnosis is not determined, only the need for in-person assessment.
Telesupervision – oversight of staff using audio or audio/visual conference, text messaging and email.
References:
1. Virtual Care Playbook. Canadian Medical Association/Association Médicale Canadienne. The College of Family Physicians of Canada/Le Collège Des Médecins De Famille Du Canada, Royal College of Physicians and Surgeons of Canada/ Collège Royal Des Médecins et Chirurgiens Du Canada. https://www.cma.ca/sites/default/files/pdf/Virtual-Care-Playbook_mar2020_E.pdf
2. Virtual Care in Canada: Progress and Potential. Canadian Medical Association/Association Médicale Canadienne. The College of Family Physicians of Canada/Le Collège Des Médecins De Famille Du Canada, Royal College of Physicians and Surgeons of Canada/ Collège Royal Des Médecins et Chirurgiens Du Canada. https://www.cma.ca/sites/default/files/2022-02/Virtual-Care-in-Canada-Progress-and-Potential-EN.pdf
3. Veterinary Workforce Shortage. Canadian Veterinary Medical Association. https://www.canadianveterinarians.net/policy-and-outreach/priority-areas/veterinary-workforce-shortage/
4. Telemedicine. Canadian Veterinary Medical Association. Telemedicine | Canadian Veterinary Medical Association (canadianveterinarians.net) and cvma-veterinary-telemedicine-guidelines.pdf (canadianveterinarians.net)
5. Canadian Veterinary Medical Association. principles-of-veterinary-medical-ethics-of-the-cvma.pdf (canadianveterinarians.net)
6. Telehealth and the VCPR. Exploring the legal Landscape of Virtual Care American Veterinary Medical Association. https://www.avma.org/resources-tools/animal-health-and-welfare/telehealth-telemedicine-veterinary-practice/telehealth-and-vcpr
7. Position Statement. Telemedicine. Canadian Veterinary Medical Association. https://www.canadianveterinarians.net/policy-and-outreach/position-statements/statements/telemedicine/
8. The veterinarian-client-patient relationship (VCPR). American Veterinary Medical Association. https://www.avma.org/resources-tools/pet-owners/petcare/veterinarian-client-patient-relationship-vcpr
9. Position Statement on Veterinary Telemedicine. ASPCA. https://www.aspca.org/about-us/aspca-policy-and-position-statements/position-statement-veterinary-telemedicine
10. Telemedicine, access to veterinary healthcare, and animal welfare. Brian A DiGangi, Jennifer Hobgood and Camille DeClementi. Journal of Shelter Medicine and Community Animal Health. 2023,2:28. https://doi.org/10.56771/jsmcah.v2.28
11. Global News. https://globalnews.ca/news/8997583/canadian-animal-shelters-challenges/
Additional Resources:
AMA
American Medical Association Advocacy Resource Center. Issue brief: State telehealth policies to ensure access to high-quality care. https://www.ama-assn.org/system/files/issue-brief-state-telehealth-policies.pdf
ASPCA https://www.aspca.org/about-us/aspca-policy-and-position-statements/position-statement-veterinary-telemedicine
AVMA policy/legislation https://www.avma.org/resources-tools/animal-health-and-welfare/telehealth-telemedicine-veterinary-practice/telehealth-and-vcpr
American Veterinary Medical Association. The veterinarian-client-patient relationship (VCPR). https://www.avma.org/resources-tools/pet-owners/petcare/veterinarian-client-patient-relationship-vcpr
CVMA
Position statement 2021 https://www.canadianveterinarians.net/policy-and-outreach/position-statements/statements/telemedicine/
Veterinary Workforce Shortage. Canadian Veterinary Medical Association. https://www.canadianveterinarians.net/policy-and-outreach/priority-areas/veterinary-workforce-shortage/
Government of Canada
Government of Canada. Policy on Extra-label Drug Use (ELDU) in food producing animals. https://www.canada.ca/en/health-canada/services/drugs-health-products/veterinary-drugs/extra-label-drug-use/policy-extra-label-drug-use-eldu-food-producing-animals.html
Vet shortage in the news and publications: https://globalnews.ca/news/8997583/canadian-animal-shelters-challenges/ https://www.cbc.ca/news/canada/edmonton/alberta-seeing-crisis-in-veterinarian-staff-shortages-emergency-animal-care-1.6902128 https://www.theatlantic.com/health/archive/2022/07/not-enough-veterinarians-animals/661497/ https://www.ctvnews.ca/lifestyle/national-shortage-of-veterinarians-puts-pressure-on-clinics-pet-owners-1.6263064#:~:text=Vets%20without%20borders%3A%20Going%20the%20distance&text=Canada%27s%20yearslong%20shortage%20of%20veterinarians,than%20ever%2C%20says%20one%20vet. https://www.ncbi.nlm.nih.gov/pmc/articles/PMC7739382/