By: Natalia Hanson, Co-founder, Humane Outreach for Latin Animals
Picture this: sun, sand, sea, warmth, all while helping animals and the communities where they live. Sounds lovely, doesn't it? And it is! There's no doubt about it, and it is one of the many perks of volunteering abroad. This blog, however, isn't meant to be about the best beaches to hit up while you volunteer internationally, but rather to offer you a glimpse into what goes on behind the scenes that us, volunteers, hardly ever post on social media. Let's be honest, who wants to see a picture of a bottle of Ketamine when they can see a picture of a bottle of Corona?
Have you ever wondered what the medical protocols are at these campaigns and how they differ from the surgical protocols at animal shelters or veterinary clinics in North America?
Let's take a look at the protocols put in place at the most recent spay/neuter campaign where I volunteered, which took place in January 2022 in the state of Oaxaca, Mexico.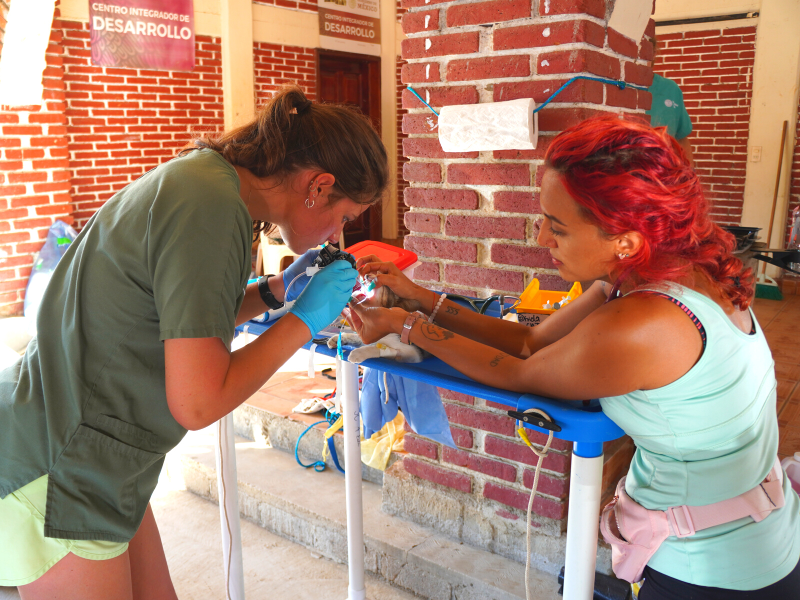 Pre-operative phase:
Both dogs and cats receive an injection of ivermectin, penicillin, and an NSAID (ketoprofen for dogs, meloxicam for cats) [Editor's note: CASCMA does not endorse the use of antibiotics for routine elective surgeries in healthy animals – LJ.]
We also did an incisional line block with lidocaine/epinephrine in all spays and dog neuters. We do lidocaine intratesticular blocks for cat neuters. We were careful with our Lidocaine doses in cats but still used it.
Both dogs and cats get a mix of midazolam/ketamine/xylazine, and cats also get a 50:50 mix of ketamine/midazolam.
The cat anesthesia protocol has been a work in progress but it has served the team well through the 10+ years they've been putting together this campaign.
Intra-operative phase:
Both dogs and cats get topped off with ketamine/midazolam IV during surgery if they get light
It is important to note here that volunteers are working with minimal equipment and resources. Unlike private practices in North America, not all animals are directly monitored throughout the course of the surgery. One of my roles at this campaign was to roam around the surgical area and monitor patients' vital signs. If I noticed a patient was getting light, I would advise the vet who was operating, and they would in turn direct me to top the patient up as needed.
Post-operative phase:
Yohimbine IV in dogs and IM in cats (1/4-1/2 dose, given slowly) to reverse anesthesia
Special thanks to Savannah Flory, veterinary medicine student at Colorado State University for sharing an overview of these protocols.
More about the project
This spay/neuter campaign has been taking place for 10+ years, and surgical protocols differ year to year, and from team to team based on what they have available. A total of 3 teams operated on animals in towns along the southern coast of Mazunte, achieving a total of 606 sterilizations on dogs and cats.
You would think that the reason why this campaign started 10+ years ago was to help reduce the number of stray animals in the area. While that was an important factor, it was actually not the primary reason. You see, Mexico's Oaxaca coast is one of the 5 most important egg-laying locations in the world for sea turtles, and stray dogs were posing a threat to them.
Turns out that stray dogs like to feast on unhatched eggs and baby sea turtles and the Mexican Turtle Center wanted to do something about it by sterilizing the dogs, and thus, controlling the overpopulation of dogs and cats.
My volunteer experience included visiting the Sea Turtle Center in Puerto Escondido and releasing a couple of baby sea turtles. What an unforgettable experience!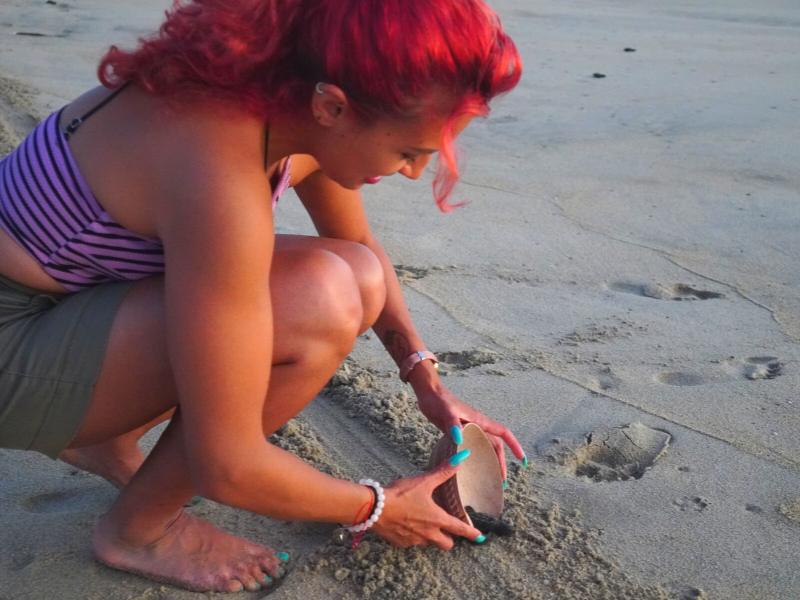 Interested in volunteering abroad? Check out Humane Outreach for Latin Animals' 2022 sterilization campaign in Malambo, Colombia, here.