Fall CPD Day November 7, 2020, ONLINE EVENT SCHEDULE
Thank you to our generous sponsors!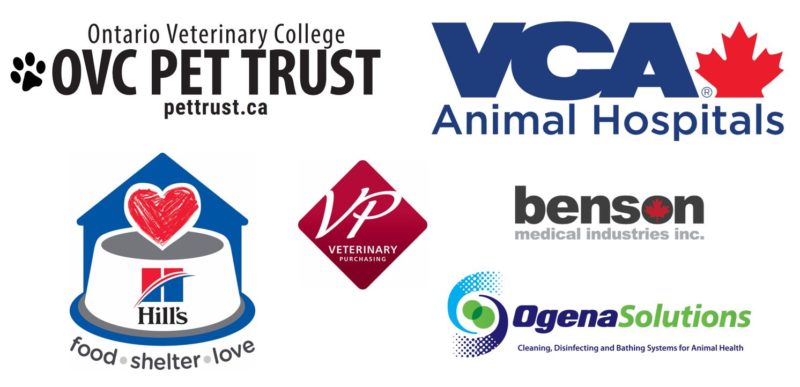 ALL TIMES ARE EASTERN STANDARD TIME
8:15 am: Opening Remarks
8:30 am: Amanda Arrington (Pets for Life) Why Access to Pet Resources is a Social Justice Issue
9:30 am: Alison Bressette (Aboriginal Community and Animal Advocacy Connection) The Realities of Animal Welfare in Indigenous Communities
10:30 am: Dr. Ellen Jefferson (American Pets Alive!, Human Animal Support Services) Human Animal Support Services, a Paradigm Shift in How Shelters Care for Animals and Their People
11:30 am: Dr Michelle Lem (Community Veterinary Outreach) Serving Homeless Populations
12:30: Lunch Break and CASCMA AGM
1:00: Opening Remarks
1:05: pm Phil Nichols (Toronto Humane Society) Using Telemedicine to Expand Accessible Veterinary Care to Remote and Socially Excluded Pet Owners
1:25: Kristina Burns (Canadian Animal Assistance Team, Canadian Veterinary Outreach York Region & Simcoe County) Supporting Remote Communities During COVID-19
1:50: Dr. Shane Bateman (Ontario Veterinary College) Planning Outreach Activities in a Pandemic
2:10: Dr. Esther Attard, Dr. Hanna Booth (Toronto Animal Services) Adventures with the TAS SNYP Truck – Before and During COVID-19
2:30: Wrap-up
2:30-3:30: BONUS! Virtual Happy Hour and Networking Session. Grab a drink and let's connect!
SPEAKER INFORMATION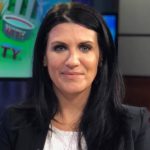 Amanda Arrington is the Senior Director of the groundbreaking Pets for Life (PFL) program at the Humane Society of the United States. She previously served as a lobbyist and North Carolina State Director for HSUS. With PFL, Amanda guides a social justice-driven approach to create equity in and access to pet resources and information for people in underserved communities. Under her leadership the program has been implemented in over 50 markets across the country and is working to make companion animal welfare a more just and inclusive movement.
---
Alison Bressette is is from the Chippewas of Kettle and Stony Point but resides in London, Ontario. Alison founded Aboriginal Community & Animal Advocacy Connection (ACAAC) for the purpose of providing accessible and affordable animal welfare resources and services, such as veterinary care, for dog and cat populations within First Nation communities. One very important aspect to ACAAAC is to assist First Nations to establish long-term partnerships that will provide animal welfare services and resources to communities. ACAAAC strongly advocates for the duty to consult and accommodate First Nation communities to achieve reconciliation. ACAAC operates to bring awareness, to promote animal welfare, the human/animal bond, respect, empathy, compassion and to improve animal health and wellbeing for First Nations animals.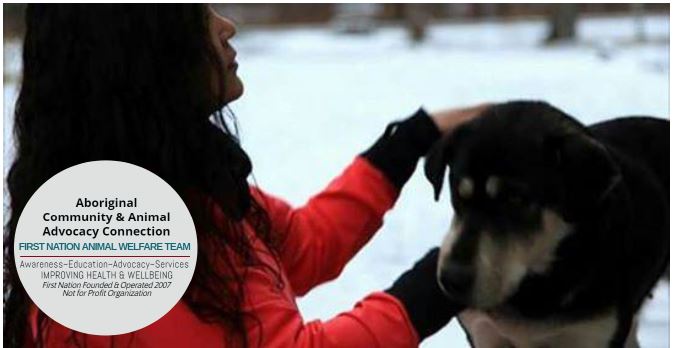 When communities take steps for positive changes for both animals and people, the more community becomes engaged, knowledgeable, and full participants who are empowered, prideful of their own ability to meet the needs of their beloved animals, and taking pride in the animals themselves. This in turn brings back honour to the dogs that helped our ancestors survive. We hope that you will join Alison as she discusses "First Nation Animal Welfare", which includes her childhood experiences that brought her to this particular journey, in addition to achievements, challenges and the animal welfare needs facing First Nations communities.
---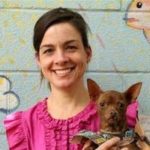 Dr. Ellen Jefferson DVM has been Executive Director of Austin Pets Alive! in Austin, Texas, since 2008 and has led the organization's rise from a grassroots rescue group to national thought leadership. Under Ellen's direction, Austin achieved a nearly 96% save rate for homeless animals. Ellen founded Emancipet in 1999 and led this organization for nine years. She served on the National Spay/Neuter Task Force from 2007-2009.
---
Dr Michelle Lem DVM is the founder and director of Community Veterinary Outreach. After practicing companion animal medicine and surgery in Ottawa and New Zealand, and teaching in the Veterinary Technician and Assistant programs at Algonquin College, Dr. Lem pursued graduate research in epidemiology at the Ontario Veterinary College in 2009, and obtained her MSc studying the effects of pet ownership on street-involved youth. She is an active member of the Canadian Veterinary Medical Association.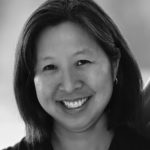 In 2018 Michelle received her Master of Social Work from Carleton University. Her areas of interest for her MSW were: the link between human and animal violence, pet ownership among marginalized populations, wellbeing in the veterinary profession, and One Health approaches to intervention and practice. Michelle is currently in private social work practice in addition to working on projects including the development of Animal Care Guidelines for Emergency Co-Sheltering and the Risk Assessment for Companion Animals in Domestic Violence. Among many other awards recognizing her work, Michelle was the recipient of the 2019 World Small Animal Veterinary Association's Global One Health Award.
---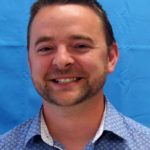 Phil Nichols RVT CAWA is Chief Operating Officer at the Toronto Humane Society and President of the Ontario Association of Veterinary Technicians. He became a registered veterinary technician through Seneca College in 2010 and obtained his American Animal Welfare Association certification in 2017. Phil has played a fundamental role in the transformation of the Toronto Humane Society over the past decade and a plays key leadership role in its Public Veterinary Services division.
---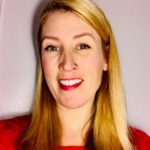 Kristina Burns RVT MEd . Kristina is professor at Georgian College, Orillia, ON, in the Veterinary Technician and Veterinary Assistant Programs. She has been teaching in this field for 11 years, having opportunities to teach at three Ontario Colleges. Kristina is passionate about bringing the veterinary profession into the community through volunteer and educational opportunities. 
She is a Director of the Community Veterinary Outreach York Region, Vice President and Team Leader of the Canadian Animal Assistance Team, and she spent 7 years on the Board of Directors for our provincial regulatory body, OAVT. She is currently developing a chapter of the Community Veterinary Outreach for Simcoe County. 
Kristina looks forward to many future opportunities to connect isolated communities across Canada with the veterinary care they need. 
---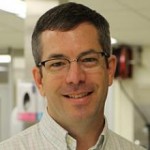 Dr. Shane Bateman DVM, DVSc, DACVECC graduated from the Western College of Veterinary Medicine, in Saskatoon, in 1991, completed a small animal internship and DVSc in 1993-94 and residency in Emergency/Critical Care in 1994-97 at Ontario Veterinary College. He has been engaged as an academic in his specialty discipline since 1998 at The Ohio State University (1998-2008) and Ontario Veterinary College (2009-present). Outside of work he holds leadership roles with the Guelph Humane Society, Community Veterinary Outreach and several outreach projects to First Nations communities. He was recently named as the Interim Veterinary Director of the Community Healthcare Partnerships Program, a new initiative funded by an $11M gift to OVC in 2019. He is Secretary of the Canadian Animal Shelter & Community Medicine Association.
---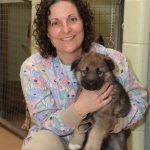 Dr. Esther Attard DVM graduated from the Ontario Veterinary College in 1991. She started her career as an equine practitioner, operating an equine mobile practice and even owned her own small animal clinic before deciding that shelter medicine and surgery was her passion! Esther has worked in animal shelters for over 20 years and appreciates the daily challenges and rewards! Currently she is Chief Veterinarian at Toronto Animal Services. Her favorite things are family (wonderful husband, two lovely daughters and a shelter dog of course!), horses and travelling. She also serves on the CASCMA Board.
---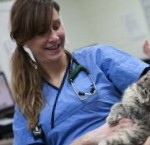 Dr. Hanna Booth DVM graduated from the Ontario Veterinary College in 2007 and has passionately pursued population control through spay and neuter ever since then. She spent a year volunteering with organizations throughout Central America sterilizing shelter and street animals. Upon returning to Canada she worked as a veterinarian at the Toronto Humane Society and then served on the Board of THS. She manages the volunteer organization Toronto Street Cats and is a founding member of the Toronto Feral Cat Coalition. She currently works as a staff veterinarian for Toronto Animal Services focusing on the mobile spay neuter program SNYP. She also serves on the CASCMA Board.
---
EVENT LINK
This is an online event. All registrants will receive a link prior to the event.