By: Hanna Booth, CASCMA Board of Directors
Now that the world is opening up to travel again, I'm sure many of us are craving to see somewhere new. Have you considered a vacation that incorporated some veterinary volunteering?
There are many awesome animal rescue/ spay-neuter organizations around the world that are eager and grateful to have vets and techs volunteer. Many of these organizations also provide accommodation and other supports. And the best part is connecting with the community and helping animals – such a feel good, rewarding experience.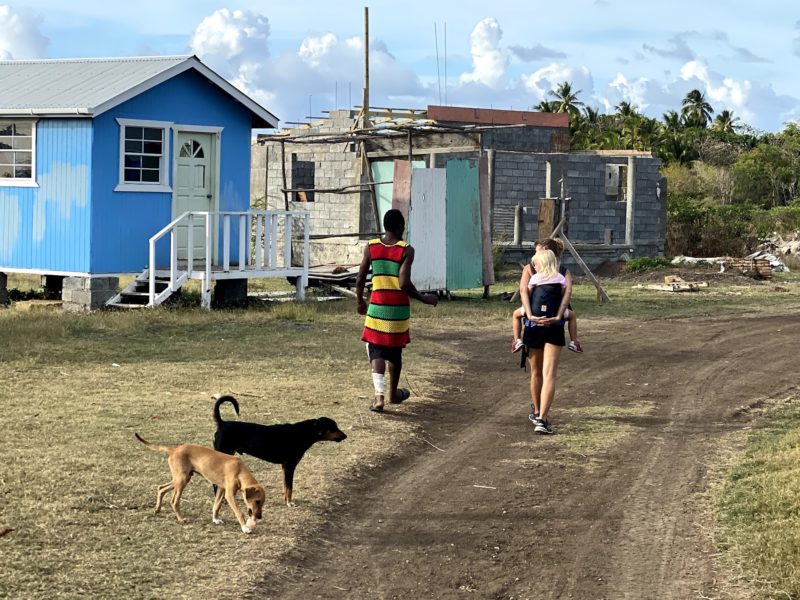 Throughout my career as a vet, I've been trying to fit in opportunities to volunteer and travel. I've been thinking it would be great to have a Canadian forum for DVM's and RVT's to share volunteer experiences. The more we share, the more we can inspire each other to take new adventures! Plus, knowing first hand what you are getting into makes it a lot easier to take a leap and book a trip. Especially when kids are involved. As my kids are growing up, I am even more inspired to do these type of volunteer adventures because of the experiences and perspectives they are gaining.
As a start, I'd like to share some of the vet volunteer opportunities I would recommend. If any of these destinations peak your interest, email me and I can share more information and photo links with you.
In 2007-2008, my partner and I did a vet volunteering road trip through Central America (and some of South America). Through word of mouth, along the way, we found a dozen amazing rescues to volunteer with. The staff at all of these rescues were so amazing that we went back to volunteer with them a second time on our return trip to Canada. I'll share a few recommendations of places we loved and know are still in operation 15 years later.
Baja Animal Sanctuary, Mexico – This was an incredible and unique sanctuary for both animals and humans as it was run and staffed by people recovering from drug addictions. For so many staff, this was a life saving stepping stone after rehab –offering a network of support, purposeful/compassionate work and the unconditional love of the animals. This is a wonderful group that is very progressive about their adoptions. The dog corrals and group rooms for the cats were spacious and beautiful and even though they had 200 + dogs and 50+ cats it didn't seem crowded and the animals were always moving through. They have a well stocked clinic and surgery suite with inhalant anaesthesia. There are comfortable accommodations on site with a bedroom, kitchen and office. They may also be able to put you up in a beach house on nearby Rosarito Beach.
Amigos de los Animales de Cuautla, Mexico –A wonderful spay/neuter organization that works with the local municipality and holds spay/neuter clinics in various community locations throughout the city. This is a small group, run mostly by one local woman and a few other volunteers. Anaesthesia was injectable pentobarbital and supplies could be scarce so you may want to bring provisions. Beautiful accommodation provided (not at the clinic). Primarily Spanish communication, but the director speaks English also. The town of Cuautla is 2 hours south of Mexico city, which is, in my opinion, a must see destination on it's own.
Hopkins Humane Society, Belize – I can't say enough great things about this organization. They have a small, well-stocked clinic and great support staff. They always have an organized wait list of animals needing surgery and volunteers to bring them to the clinic. This is a beautiful, small beach town with one main road that feels very safe. The primary language is English and there are a lot of ex-pat Canadians living there. This would be a great destination for a family vacation and you could be flexible with how much you worked.
Spay Panama – Another amazing network of volunteers. This group runs high volume spay/neuter weekends, sterilizing a few hundred animals a day with a large team. They have the art of high-volume down to a science and these were very positive community driven events. They will find a local place for you to stay and appreciate volunteers that can linger for a few days after the clinics in case of post op complications.
Animal Aware, Guatemala – This is a basic clinic, with a lot of animals (~150+dogs, 80+ cats). Accommodation is provided on site, attached to the clinic, but it's a little dirty and the howling dogs can be loud. The work is approximately half spay/neuter and half medical management of the shelter population. Typically long work days in a cool, mountain climate. Xeni, who runs the rescue, has a heart of gold and has a hard time turning any animal away. This is a beautiful country to explore and one of my most favourite places in the world, Lake Atitlan, is close by.
Rosemary's Rescue, Colan, Peru – If you don't mind roughing it a little in a hot climate this is a wonderful place to donate your time/vet expertise (and it's a few minutes from the beach). The dogs in northern Peru were among the roughest we'd seen in our travels. You live on site and for a small fee meals are also included. There is a very basic clinic and you travel into small rural communities to do outdoor sterilization clinics.
Since having children, most of my volunteer work has been local spay-neuter/ TNR initiatives. I've only had a handful of opportunities for volunteer stints abroad in the past decade. All of which I would highly recommend.
When I was on mat leave with my 3rd, she and I went back to the Hopkins Humane Society in Belize to supervise OVC Global Vets students. It was a great experience to provide mentorship to an awesome group of students. It also showed me that even being solo with a 9 month old, I could still contribute a lot to the cause. This was an organization that has really elevated the status and welfare for dogs and cats by changing the culture through education and engagement with the youth. This transformation was remarkable to see a decade later.
Just prior to the onset of the COVID pandemic, I got to participate in Spayathon for Puerto Rico. (https://www.humanesociety.org/spayathon). This is an initiative spearheaded by the HSUS, involving 25 organizations, holding multiple rounds of week long simultaneous spayathons. This was an initiative meant to provide large scale sterilization to the island while also building long-term sustainable programs and locally trained vets. In the 2 years after hurricane Maria in 2018, they sterilized over 57 000 animals! All travel expenses are paid and accommodations organized. You just have to show up and spay, but expect long days of intense, high volume surgery that may leave your body aching!
This past winter my family was very fortunate to spend 4 months volunteering at the vet charity Carriacou Animal Hospital , which is on a small Caribbean island off Grenada. The experience was exceptional. Especially being able to share it with our 3 children who were a big part of caring for our patients.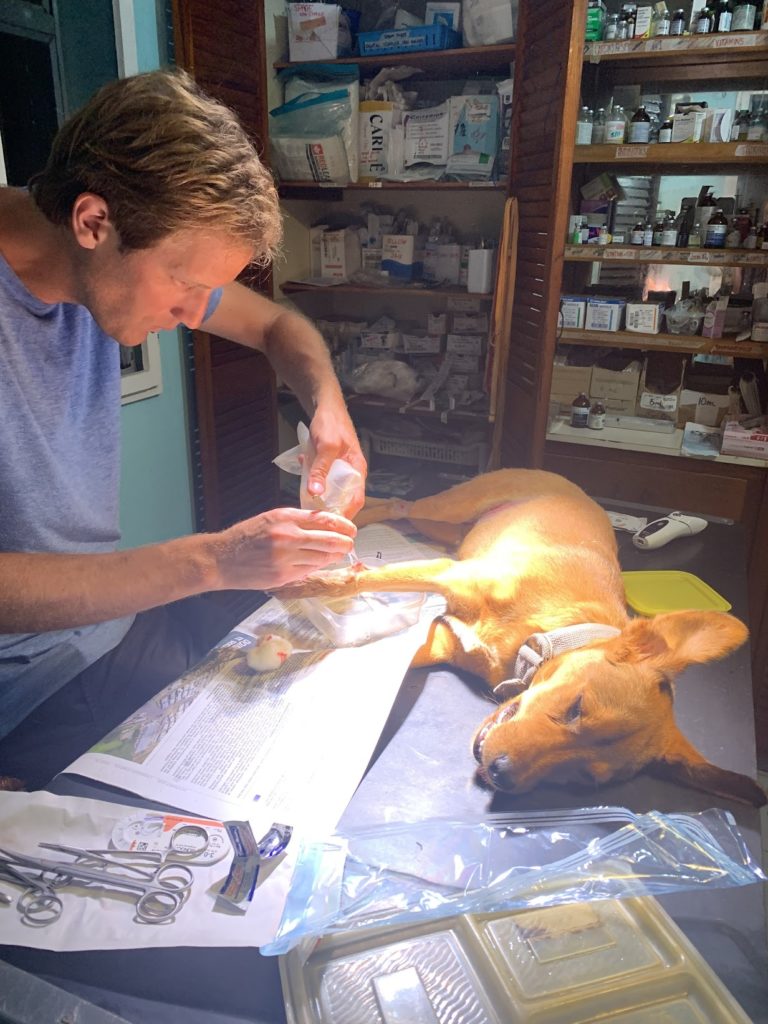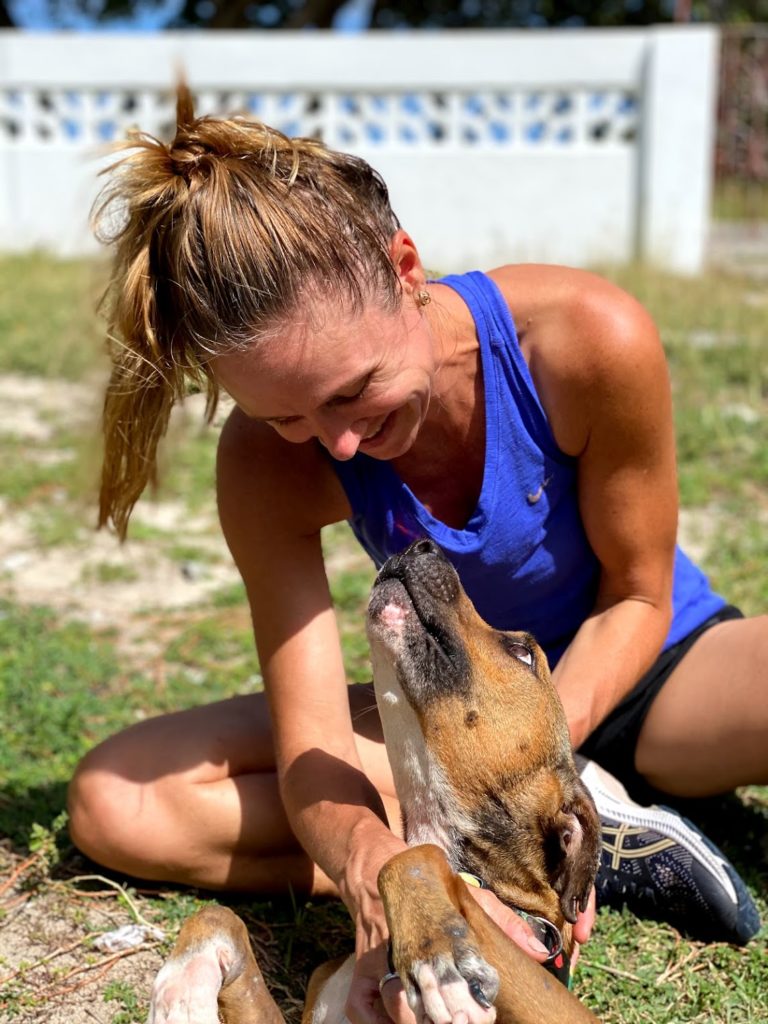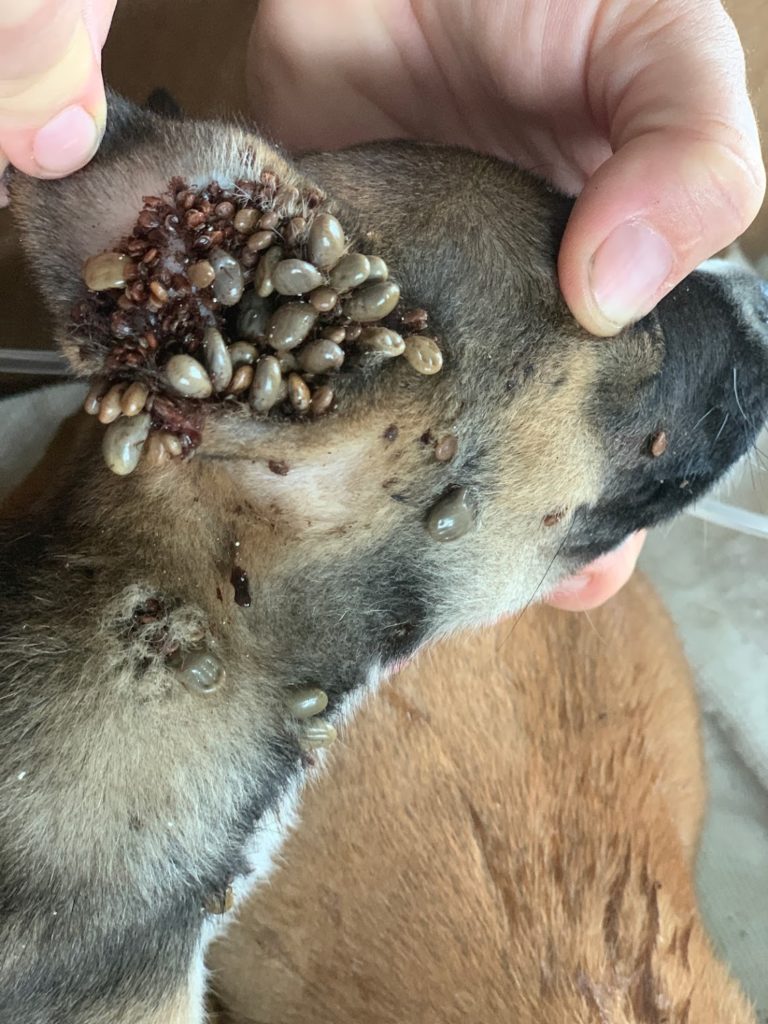 We lived on site, managing the clinic animals and in-patients, seeing after hour emergencies and holding clinics 4 mornings a week with one day of surgery. The balance of leisure vs vet work is about half and half so it's a great spot to bring your family. You never know what's going to show up at the gate, and being the only vet clinic on the island you see everything (sometimes even pigs, sheep and goats!)
The vet work was basic, with limited diagnostics and medications (although we did have access to x-rays at the human hospital down the road). Most of the vet work is health checks, parasite prevention & treatment (especially heartworm and ticks), client education and spay/neuter. Common emergencies are HBC injuries and poisonings (dogs vs livestock).
The clinic is small but well stocked. There's a nice surgery table, inhalant anaesthesia and most meds and supplies that are needed. Accommodations are basic but comfortable with 2 bedrooms, a kitchen and a living space/ office. The clinic is the front room of the house with a separate entrance for clients. Bugs are a definite irritant on Carriacou, but everything else about the island makes up for it. Especially living on one of the most beautiful, secluded beaches with incredible swimming and snorkelling.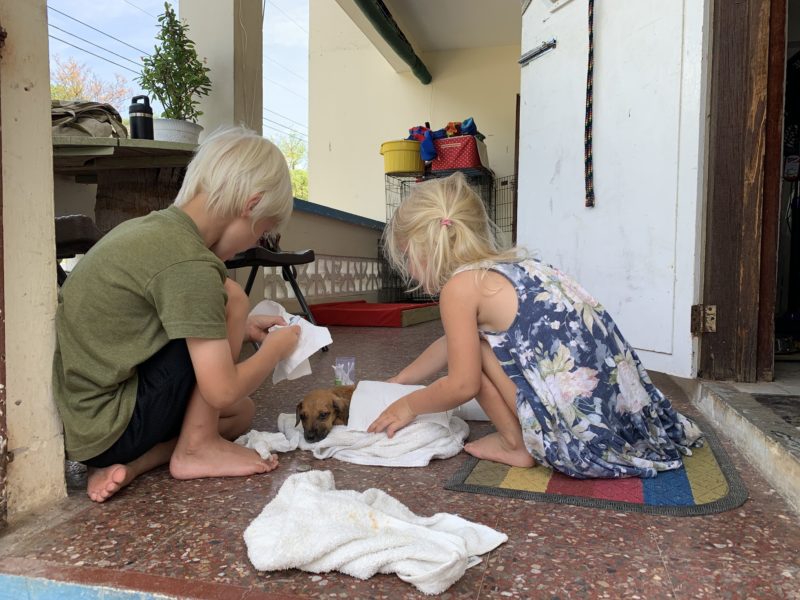 Perhaps this may inspire you to plan your next beach vacation with some vet work on the side!
Please let me know if you think a travel sharing blog would be useful and if you have a volunteer destination to share with others. I'm sure anyone who went through Global Vets or Vets without Borders will have great things to share!
My email is boothhanna@gmail.com