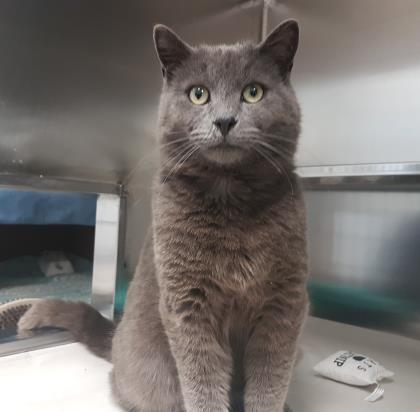 (Note: This blog contains information from all the references listed below, although it focuses on the new Retrovirus Guidelines. Comments and footnotes reflect expert opinion and my own opinions.)
Transmission of feline retroviruses: What do we know now?
The risk of transmission of FIV between spayed or neutered cats in a normal household is very low. That means that FIV-positive and FIV-negative cats can live in the same household with minimal risk of transmission.
FeLV can be transmitted in several ways – from queen to kitten through lactation and grooming, through saliva during mutual grooming or sharing of food and water bowls, and also through deep bite wounds. What's often not appreciated is that 70% of adult cats are naturally resistant to infection. [i]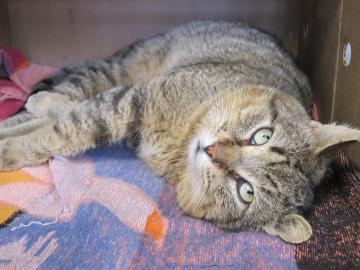 FeLV outcomes are simpler now: Progressive, regressive, [abortive], latent, regressor, transient viremia, persistent viremia
For clinical purposes, FeLV infection can lead to progressive or regressive infections, which are about equally likely to occur. This has extremely important implications, i.e. about half of cats identified as infected will not develop FeLV-associated illness. (For more detail about this, see the Guidelines.)
Survival times for cats with regressive infections are very similar to survival times of uninfected cats (see Dr. Levy's webinar for graph).
CliffsNotes version:
Regressive infection: Infection is suppressed, but not eliminated, by the immune system. Typically (but not always), these cats test positive on whole blood on point-of-care (POC) tests, negative on serum and have low Ct values on quantitative PCR > 30. [ii] Test results can change over time. Unlikely to be viremic, unlikely to transmit infection, unlikely be become sick. Expected to have normal survival times.
Progressive infection: Infection is not controlled. Whole blood POC test is positive, serum POC test is positive, PCR is positive with Ct values < 30. Viremic, able to transmit infection, expected to develop FeLV-associated illness. Expected to have shorter survival times.
Should we test kittens for FIV or only for FeLV?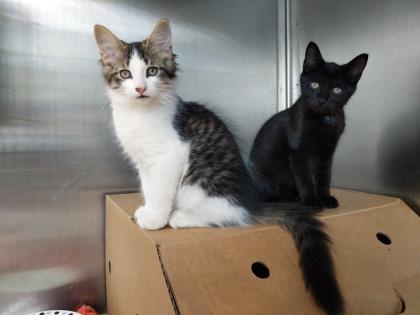 FIV is extremely unlikely to be transmitted from queens to their kittens. Positive tests in kittens nearly always reflect circulating maternal antibody, not a true infection. These false-positive results can persist up to 6 months of age, though they are less likely to occur after 12 weeks.
(Comment: There's not much rationale for shelters to test kittens < 6 months of age for FIV. Did you know that IDEXX sells a FeLV stand-alone SNAP test that is available in Canada? It costs less and makes a lot of sense for kittens, and for repeat testing for FeLV.)
Should shelters vaccinate for retroviruses?
FIV vaccines have been discontinued in North America so that's a moot point here – but vaccination in shelters is not recommended, even where the vaccine is still available. Vaccination for FeLV is not recommended in shelters and is optional for foster cats.
(1) Should all cats be tested in shelters? (2) Should all shelter cats be tested? (Not the same question.)
Short answer to these two questions, based on my understanding of the Guidelines: (1) Optional and (2) Yes (after adoption).
(1) For the longer answer, here's the recommendation for in-shelter testing:
"Protocols […] such as retrovirus management, should be devised based on the best allocation of available resources to support the shelter's goals, and should be updated based on the most current evidence-based medicine. These decisions must consider the financial and personnel investment associated with testing for infections that generally have a low prevalence, the predictive value of single point-in-time testing, the practicality of additional testing, the outcomes for cats testing positive and the consequences of releasing cats that might have retroviral infections."
(2) And for the second question:
"Although the prevalence of FeLV and FIV in shelter cats in North America mirrors the low rates found in pet cats, thousands of infected cats are likely to pass through shelters each year. Therefore, all cats entering shelters should be considered potentially infected, regardless of the environment from which they originated."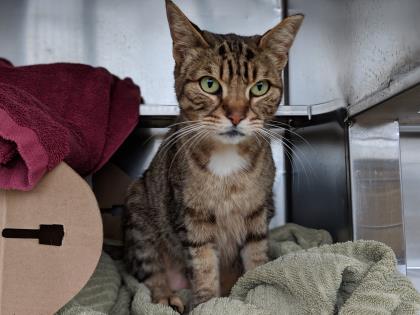 (Comment: It's difficult to follow the logic of that crucial short word, "all", here. Given that the overall prevalence of these infections in North America is 3-4%, the likelihood of a cat not being infected is obviously 96-97%. So do all cats from shelters really need to be considered potentially infected?)
If testing is not done in the shelter, the Guidelines recommend that the owner should be informed and directed to their own veterinarian for testing. They also recommend that new cats should be kept separate from cats in the home until the adopted cat has been tested.
(Comment: The benefits to the cat and the owner of testing a healthy cat without identified risk factors are not necessarily clear-cut. Spaying and neutering markedly reduce the risk of transmission of feline retroviruses and all shelter cats should be spayed or neutered prior to adoption. FIV is unlikely to be transmitted in a normal home environment. Although FeLV can be transmitted through body fluids like saliva, the prevalence is low and approximately 70% of adult cats have natural resistance. Therefore the risk of a healthy untested cat (a) being infected and (b) transmitting infection to an adult cat in the new home is very low. Add that to the high rate of false-positive tests for a low-prevalence disease (see the math below [iii]), and the argument for testing all adopted cats is not all that clear.)
Further recommendations for testing in shelters:
Untested cats should be housed individually in the shelter.
Cats moving to group housing should be tested beforehand.
High-risk cats should be tested (see next section).
Cats should be tested before entering foster homes where there are other cats. (Comment: We typically ask foster parents not to intermingle foster cats and their own cats – in that case, the risk of transmission is negligible and in my view testing is not essential.)
Risk-based testing – who is "high risk"?
The most important characteristics associated with increased prevalence of FeLV are outdoor access, close contact with infected cats, and illness (particularly oral disease, bite wounds, abscesses and respiratory tract disease). Kittens born to an infected queen are at high risk for infection. (Comment: Studies don't usually specify what is meant by "oral disease" or "respiratory disease". Oral disease is most likely to refer to severe gingivitis and gingivostomatitis. The blanket term "respiratory tract disease" does not refer to simple URI, which does not suggest immune suppression and should not be an indication for retrovirus testing. For targeted testing, it's recommended that cats that are not recovering normally from URI – or perhaps have much more severe URI than expected in the context – should be tested.)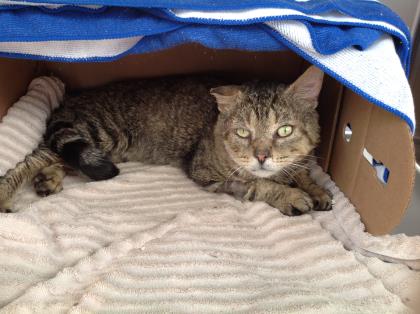 The most important factors associated with FIV are increasing age, male sex, sexually intact status (we all know those lovely, fat-cheeked, rugged FIV+ tomcats), inter-cat aggression and the illnesses as mentioned above for FeLV. Close contact with infected cats in an abnormal high-stress environment, such as a hoarding environment, is also a risk factor.
What about TNR cats?
Testing of healthy TNR cats is not recommended. Instead, resources should be focused on spaying and neutering, which reduces retrovirus transmission as well as providing many other benefits. The Guidelines state: "Cats that do not exhibit high-risk behaviours (e.g. breeding, reproduction, fighting) pose little risk of disease transmission to other cats."
Both the AAFP and ASV state that euthanasia of a healthy cat for a single positive result is not warranted.
Should test-positive cats be allowed to return outdoors?
The general recommendation is to house positive cats indoors. However, the Guidelines acknowledge that some cats will not adapt to an indoor lifestyle. In those cases, an outdoor lifestyle, ideally within a secure enclosure, is acceptable.
What screening tests are recommended?
Cost should not be the only consideration when selecting POC tests, because some tests are more accurate than others. In Dr. Levy's webinar, she recommends the IDEXX SNAP® or the Zoetis Witness®, based on superior performance compared with other tests.
How to interpret a negative, positive and discordant test result
Test results are not always straightforward. In general, negative results are very reliable but recently infected cats will not be identified. Positive results can be more difficult to interpret, particularly for FeLV.
A "one and done" testing protocol will accurately identify most infected cats but many false-positive results will occur if all cats in a population are tested. (Comment: This is a mathematical rather than a biological issue, see footnote [iii] below the References. If only high-risk cats are tested, the results are more reliable.)
Testing and interpretation in the shelter: FIV
An FIV-positive adult cat is highly likely to be identified using a single POC test. As already mentioned, a positive result in a kitten is unreliable (because the test detects antibody).
Testing and interpretation in the shelter: FeLV
In their recent webinar, Austin (American) Pets Alive! and the University of Florida recommend initial POC testing using whole blood. If the test is positive for FeLV, it should be repeated using serum. A negative result on serum is quite reliable for identifying a regressive infection. (Comment: This hasn't been published yet and doesn't appear in the Guidelines – see the APA! Webinar for more information.)
IFA testing has a subjective component and very few labs can really produce reliable results. This test is not used very much now. PCR is a good confirmatory test (if needed) but is expensive. If the PCR Ct value is > 30, the infection is probably regressive and if < 30 it is probably progressive, according to the APA!/UF research.
(Comment: If only at-risk cats are tested, there will is less need for confirmatory tests because the initial test result will be more reliable.)
How should test-positive cats be managed in shelters?
These viruses are fragile and are not casually transmitted. Known positive cats do not require isolation or special handling. They can be housed individually in public adoption rooms. The Guidelines point out that prolonged shelter confinement is problematic and if retrovirus-positive cats are to remain the shelter's care for a prolonged period, they should be housed in foster homes.
Blog post by Dr. Linda Jacobson BVSc PhD
References
---
[i] To get into the math of risk a little – let's say a shelter doesn't test most of the cats it adopts out. Remember, 70%+ of adult cats are naturally resistant to FeLV, while kittens are highly susceptible – 70%+ of kittens that are exposed are likely to become infected (the younger the kitten, the more susceptible they are). If 4% of cats entering the shelter are infected and 2% of them are identified through targeted testing, what is the risk of a positive cat ending up in someone's home and infecting their cat?
Here are the numbers we are working with: (1) 2% of all the cats adopted from this hypothetical shelter have FeLV but were not identified by targeted testing; (2) About half of these, i.e. 1%, are likely to have progressive infections and be contagious; (3) 30% of adult cats in adopters' homes are likely to become infected if exposed to FeLV.
That means the overall population risk of infection for adult cats in adoptive homes is 1% of 30%, or 0.3%. That's still a risk, but a small one. If a cat with an unidentified progressive infection is is adopted, the individual risk for adult cats in a household is 30%, obviously much greater, and the risk for kittens in the household is very high, 70% or greater. Remember, as well, that there is always the chance of a cat not being identified if it is testing soon after infection, so even if every cat in the shelter is tested, a small number will still be missed.
[ii] These are cycle threshold values, which are inversely proportional to the amount of virus detected. IDEXX expresses their results in virus counts, which are much more intuitive. Watch this space for comparable cutoff values in virus counts, to be added soon.
[iii] The math of false-positive results
Let's say a POC test has 98% specificity. That means for every 100 cats tested, 2 retrovirus-negative cats will test positive. This is simply the inherent error in the test, given that no test is perfect.
Let's assume the population prevalence for both FIV and FeLV for the shelter's catchment area is 3% or 3 of every 100 cats.
If every cat in the population is tested regardless of risk, for every 100 cats tested there will be 3 true positives and 2 false positives. That's an error rate of 40% (2/5 positive tests are wrong), using the best POC tests available.
If, however, targeted testing is used, let's say that increases the number of truly positive cats to 20 in every 100 tested, i.e. a 20% prevalence in the tested population. So for every 100 cats tested, we now have 20 truly positive cats and 2 false-positives – an error rate of 9% (2/22 positive tests are wrong). Still not perfect, but a whole lot fewer cats will be be erroneously identified as positive.